Travelling is great for a lot of things. Open-mindedness, confidence, education.. travel is in many ways the greatest teacher and biggest personality builder. But one thing travel isn't naturally amazing for is the environment. From the actual act of travelling, to staying in hotels and making use of their often detrimental services, to creating the need for chain stores and multi-national restaurants popping up in places where they wouldn't exist otherwise, travel can really make planet earth and the array of cultures within suffer greatly.
But don't worry, you don't have to hang your backpack up in order to be an eco-warrior! There's lots of steps we can take to travel more sustainably and if we do them right, they can actually help the environment, the preservation of culture and the people of the countries we visit. It's not about not travelling, it's about travelling differently.
A lot needs to be done to help preserve Mother Earth and her natural resources, but in the last few years a lot of awareness has been raised and action been taken to make big companies more sustainable. An example of this is IKEA, who although supplying mass-produced furniture, do everything possible to minimise their carbon footprint. This includes the use of flat packed furniture to maximise space, eco-materials and powering their stores on reusable energy. Patagonia, an outdoor adventure store chain, are another fantastic company conscious of their eco footprint. They use sustainable materials in almost all of their products and discourage customers from buying items they don't need – even if that impacts their sales.
On the travel spectrum, G Adventures are a tour operator who raises great awareness about the importance of travelling sustainably. There's lots of other environmentally friendly travel companies, and more and more green hotels are popping up all over the globe.
But, I'm not a business CEO or hotel owner, I hear you ask. How can I make steps to travel sustainably?
Well, it's easy. With the help of some other travel bloggers, I've put this list of 100 quick sustainable travel tips to help you have a more green holiday.
Most of these are very simple and only involve minor changes to your holiday routine – they can be adopted anywhere in the world, even if you don't consider your location an eco-friendly destination. (Check out my guide for eco-travel in Shanghai for inspiration on how to eco-travel everywhere you go!)
Some of these ideas are more drastic but even if they are too dramatic for your views and lifestyle, they're great things to consider and do your own research about.
Are you ready to be a more eco-friendly traveller?
Being eco-friendly while preparing to travel
1) Pack less- less baggage weight simply means reduced pressure on the vehicle you're travelling on, so subsequently less fuel emissions. The five kilos less from you might not seem like much but if everyone did it the impact would be huge – and why not be one of the first ones to do so?
2) Buy tickets electronically whenever possible, to reduce paper waste – Sebastiaan from Lost with Purpose 
3) Try to overland if possible – especially if you're only going a short distance
4) If you have to fly, carbon offset your footprint
5) Or book a non-stop flight – most of the plane's carbon emissions come from taking off and landing
6) Avoid going on a cruise. They destroy a football field worth of reef every time they drop anchor (half is dragged up, the other half suffocates under the rubble). On average they release three times more CO2 than planes. And they've been caught multiple times throwing plastic trash overboard at night – Lottie from Travel Rebellion
7) Research your destination and know the ethics of travelling there. Read about the best accommodation to stay in to support the local community and know whether it's best to eat street food or dine in local restaurants. Advice is different for every country and city, so do your research for each place you visit!
8) Start being eco-friendly before you step out of your front door by turning and unplugging all of your appliances and ensuring you don't leave any dripping taps.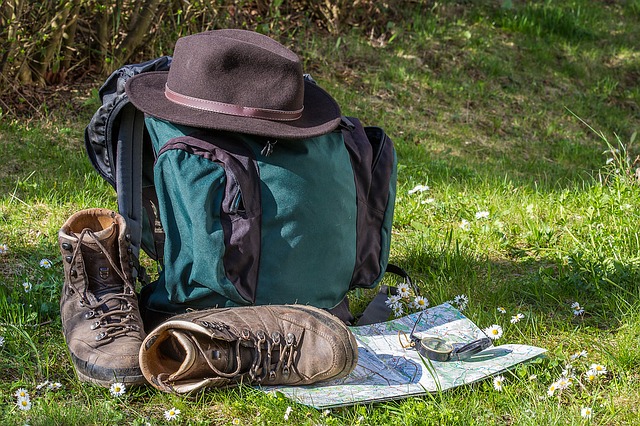 9) Use solid products such as Lush's solid shampoos, toothpastes and deodarants which save on weight and space and they can also be carried onto planes
10) Use vegan toiletries with natural ingredients – Lush's solid toiletries also fit this category
11) Use a plastic reusable water bottle instead of buying bottled water
12) Or pick a water-to-go bottle or other filtration system in countries where you can't drink the tap water
13) Carry a reusable shopping bag instead of taking plastic bags all the time
14) Use solar power chargers
15) Pack light clothes that you can wash in the sink and dry easily
16) Ladies – use a mooncup during that time of the month. Tampons and sanitary pads are hugely wasteful, and a mooncup can be recycled forever. It will not only save you a fortune AND leave much more room in your bag for more enjoyable items, but will be good to the planet at the same time.
17) Pack Tupperware, so you can keep any leftovers or uneaten food from restaurants
18) And use reusable cutlery made from sustainable materials
19) Pack a kindle instead of 10 books – it's a fraction of the weight and saves on hordes of paper!
20) Use fish-safe and biodegradable sunscreen while snorkelling to protect marine life especially coral reefs – by Siddharth and Shruti 
21) Pack a reusable coffee cup for if you want to still get your caffine fix while travelling – then you can present it to a barista every time you get a takeaway coffee
22) If you're just going on a short trip and need specific certain items, see if you can borrow them rather than buy – particularly if you're only going to use it once
Sustainable travel tips for choosing eco-friendly accommodation
23) Staying in dorm rooms in hostels are eco-friendly by nature, as you're naturally saving space by sharing rooms and bathrooms.  Most countries now have hostels with dorm rooms – I've stayed in great hostels while backpacking China and some amazing spots in Australia, such as the amazing Old Fire Station hostel in Fremantle, Australia. Budget travellers, use this to your advantage!
24) Stay in independently run hotels rather than multi-national chains
25) Stay at a green hotel – one specifically made to have little or no impact to the environment and that has practices that benefit the environment
26) Spend time camping or even living in a tent while travelling!
27) But when you do camp, make sure that you leave no trace of having been there
28) When you need to go to the toilet while camping, dig a hole and cover it afterwards
29) Couchsurf and accept couchsurfers into your home, if possible
30) Choose Air BnBs that include staying with a local family or are an apartment that would otherwise be vacant
31) Stay in homestays and make sure that any payment or contribution directly benefits the local family
Being eco-friendly while at your accommodation

32) Always ask reception about their hotel or hostel's recycling system. If they don't recycle then ask them why!
33) Switch off your A/C as you leave your hotel room. Not all hotels have an auto off option and this can save a lot of power. It's a small act usually practiced at home by most of us but ever so often forgotten as guests while travelling – Rishabh from Gypsy Couple
34) Don't use hotel/hostel laundry services. To make sure everyone's stuff doesn't get jumbled, each persons bag of laundry is washed separately resulting in excessive water use. Where possible, carry a small amount of hand wash soap power (handsoap/shower gel are a good substitute too!) and do small loads yourself in the hotel sink – by Vicki from Make Time to See the World – read some more of her responsible travel tips!
35) If you're able to use the washing machine yourself, wait until you have a full load or share with another traveller, and keep it on cold wash if possible
36) If you're a frequent traveler, imagine how much difference you can make if you started education every hotel where you stayed. You can start off by telling your hotel to install solar panel heaters and solar photovoltaics so that they can save their electricity cost. If the hotel is located in a destination where it receives moderate rainfall, you can also educate them about rainwater harvesting. Moreover, literally every kind of human waste can be recycled by creating a compost pit that can generate biogas. A very good example for an eco friendly hotel chain is Back of Beyond in Sri Lanka.By Sonal and Sandro from Drifter Planet Blog
37) Don't have long showers or shower more than normal just because someone else is paying the water bill!
38) Consider putting a "Do Not Disturb" sign on your hotel room/lodge door. That way the housekeeping staff won't clean your room every day – who does that at home anyway? This helps save on the use of harsh chemical cleaning supplies and the electricity used for vacuuming and washing your bed linens. – Bret from Green Global Travel. Check his blog out for more information on what ecotourism is!
39) Hang towels out after use – this is the normal sign that you want to use them again
40) When staying in hostels, save gas and electricity when cooking by making dinner with your new friends
41) If staying in hostels, put leftover food that you won't eat in a 'free food box' – most hostel kitchens have them and a full box can often make a backpacker's day!
42) If you're staying in a hotel with free samples, take any opened leftovers with you – as they will probably be thrown away if not
Protecting wildlife while travelling
43) Don't visit zoos – even if they claim to be ethical, any establishment that takes animals out of their natural habitat for the purpose of providing entertainment to tourists is not ok
44) And think seriously about 'animal conservation' projects. I'm still not sure if the Chengdu Panda Base is ethical or not – I'd welcome people's opinions!
45) Don't feed wild animals when admiring them!
46) Don't visit aquariums. The lifespan of fish and water animals in these tourist attractions are greatly reduced because they are cooped up within the tanks
47) By all means, scuba dive and snorkel – but don't touch any coral and respect the tour provider's instructions
48) If going on a scuba diving/ snorkelling tour, ask if they 'chum' the waters – which is when they put unnatural food into the seas to draw marine life closer. This can make the animals sick, aggressive and reliant on unnatural food sources – so only go with tour operators who don't do this. Check out this article for advice on how to choose a responsible scuba diving operator.
49) Don't ride elephants. They aren't designed to be ridden. If you want to get up close and personal with elephants, go to a rescue sanctuary like Elephant Nature Park in Thailand.
50) think seriously about riding any other animals; even if they are designed to be ridden they are still kept in captivity. Do research before getting on one!
51) Don't take any animal out of its natural habitat
52) Don't remove shells or stones from protected beaches
53) Respect national parks by always staying on paths and trails as marked
54) Pick up any litter you see on trails
55) Take part in beach clear ups – or organise your own!
56) Choose an ethical safari by asking the tour provider lots of questions. It is possible to choose an ethical safari, but many of them can be dodgy, so be sure to do your research before going
Making sustainable food and drink choices when travelling
57) Be vegetarian or vegan at least some of the time. There's lots of reasons why vegetarianism and veganism is the way forward in terms of living more sustainably, and it's often very easily to be vegetarian while travelling
58) If you still want to eat meat, try to cut down on it, choosing local vegetarian dishes when possible
59) Or make a conscious effort choose local and more sustainable meat and fish options
60) Eat street food – it often directly helps out a local vendor and is a great budget travel option!
61) Avoid McDonalds, Starbucks etc like the plague
62) Eat at pay what you wish restaurants like Lentil as Anything in Melbourne and pay for more than your share
63) Drink locally brewed beer and wine – there's normally a great option for your destination!
64) Shop local – it helps out local businesses and manufacturers. Avoid imported products like the plague!
65) Avoid using straws. They are made of plastic that never breaks down and also end up in the ocean where many of the wildlife try to eat it – Nicole from Nicole la Barge
Shopping Sustainably
66) Be careful not to buy any souvenirs made from endangered species – like animal hides, ivory or coral
67) By all means try to get the best deal but think twice before haggling ridiculously. That $1 probably won't mean much to you, but might mean a lot to a local vendor
68) Try to find indegionous suppliers – buying directly from them gives money to theirselves and helps protect their culture
69) Refuse extra packaging or an unnecessary plastic bag
Sustainable transport options while travelling
70) Take public buses and the metro rather than taxis
71) Or better still – walk!
72) Use a bicycle to explore local areas when you can. It's sustainable and can keep you active and fit as well. Nowadays, there are more dedicated trails or paths for cycling, and in some places you can even find bike sharing programs – Katherine from Tara Lets Anywhere
73) Opt for travelling by train rather than taking internal flights – like I did when I spent two months travelling by train in China
74) If you're driving, share a ride by finding people on travellers facebook groups or picking up hitchikers
75) Hitchhike yourself if you're feeling brave!
76) If you absolutely need to rent a car, rent the most eco-friendly vehicle that you can. Some car rental companies even have a range of greener cars that are available for rent – by James from Portugalist
Volunteering Abroad
77) Don't volunteer or even visit Orphanages. Sadly, many orphanages are run to make money rather than for the benefit of the children and in some cases (Cambodia and Nepal are particularly notorious) the children aren't even orphans – they've been taken from their parents after promises of giving the children a better life and a good education. Meanwhile, well-meaning tourists pay large sums to volunteer in these so-called orphanages. These vulnerable children are encouraged to form bonds with their volunteer carers, who, time and time again, up and leave after just a few short weeks. – Kathryn from Travel with Kat
Find out more about these issues in Kathryn's article How to be a responsible, child safe aware traveller.
78) Avoid voluntourism by meticulously researching volunteer companies and only working with organisations that are relevant.
79) Volunteer for longer periods of time at places where you're really making a difference
80) Donate supplies to reputable organisations rather than giving them out to random people; which encourages begging
Sustainable activities while travelling
81) Only take leaflets that you need at visitor's centres – or just browse them for inspiration and make notes
82) Recycle leaflets that you do take, or give them to someone else
83) Go on an ethical tour to meet indigenous tribes – it can be your most memorable holiday moment. Not only do you get to meet people living in a completely different way but you also get to contribute to their community. On a recent trip to see tribes in Costa Rica our money went to help build a university. – Paul from Global Help Swap – here's his account of visiting a tribe in Costa Rica.
84) Try to go with a tour company that specifically mentions eco-travel or sustainable travel – or is part of an eco-travel organisation
85) Ask companies how they give back to their community by helping the locals and the environment. If they can't think of anything, politely suggest that it might be time to make some changes!
Respecting Local Culture when Travelling
86) Ensure to always ask before taking photos of locals – not only do some cultures dislike having their picture taken, meaning it can cause great offence, it's always polite to ask rather than just snapping away. You might have to mime or gesture with your camera if there's a language barrier but it's a simple question to remember to ask, wherever you are in the world – Sarah from Not Another Travel Blog.
87) Be sure to adhere to any specific cultural considerations of the country (such as covering up in Muslim countries) – ask people who have already visited for pointers
88) Try to learn some local language – a little goes a long way! I make a rule to always learn 'hello' and 'thankyou' of the language in whatever country I visit and it's always really appreciated by locals
89) Choose local transport over tailor-made tourist transport
90) See what you can learn from the local culture. Sustainable travelling is just as much protecting the world's cultures as the natural environment, and learning about and understanding other societies and nationalities is fundamental for the conservation of cultures
Being eco-friendly when travelling long term
91) Rather than buying clothes on the road, try to upcycle your current wardrobe
92) If you do have to purchase new clothes, favour charity or op shops
93) If you're staying in a hostel, try to organise a buy/swap/sell with other travellers
94) Travel as slowly as possible, really engaging in the surroundings as you go
95) Try to spend longer stints in areas that will really benefit from tourism
96) If you're on a working holiday visa in a country, try to work in local, sustainable businesses that really need your contribution
97) Rather than buying books, look for book exchanges at hostels and hotels
98) Work for accommodation and try and implement sustainable practices into the company. For example, when I worked in Byron Bay as a cleaner, I suggested the hostel put signs up in the kitchen about recycling and I made sure that everyone always separated the rubbish collected from dorm rooms.
99) Share eco-travel stories – whether they be on your professional or personal blog, on facebook, twitter or Instagram or in emails back to friends and familyThe last of my sustainable travel tips…100) Remind yourself daily how lucky we are to be on this planet and have the opportunities to travel around it – something that a lot of the world does not. Eco-travel can be complicated and we all slip up sometimes, but a constant reminder to not take this world for granted will really help you implement sustainable practices not just on one holiday, but for the rest of your life.So the 100th of my sustainable travel tips is to adopt green travel as a lifestyle and mentality. Calling yourself a sustainable traveller and telling people 'I travel in an eco-friendly way' will install you to make these changes not just temporarily, but forever.And when people see you living your life in a more resourceful way, they'll be inspired to do the same.Please spread the word about the importance of eco-travel by sharing this article!For more tips and stories, follow me on Facebook!
Like it? Pin it!