I think Perth gets a bit too much bad press.
Perth's main Instagram hashtag is #perthisok, people have nicknamed it 'the nanna state' and have dubbed WA 'wait awhile'. The city is either forgotten about by travelers to Australia and Australians in the Eastern states, or it's just thought of as a boring city where nothing ever happens – I actually went for a job interview in Perth where the local interviewer began with 'so why are you living in Perth, the most dull city in the world?'
Perth might be the world's most isolated capital; meaning that to reach it from within Australia you'll have to drive across the Nullarbor (if you're doing that, be sure to make a trip out of it and check out my Melbourne to Perth drive itinerary!) or down the vast and deserted West Coast of Australia to get there – or hop on a four to five hour internal flight from any of the other capitals.
It's also known as one of the most expensive cities in the world, mainly due to its isolation – which I disagreed with (as do WA Today!), while some things are expensive there's lots of easy ways to save and plenty of free things to do in Perth.
There's plenty of reasons to make the trip and travel to Perth. So far, I've been to all of the Australian capitals except Canberra; and Perth is my favourite. For me, Perth is way more than ok. Perth is wonderful.
It's Perth-ect (get it?) for a short visit, and I'd really recommend travel to Perth on every Australian itinerary. But if you've got a bit longer; especially if you're on a working holiday visa or are lucky enough to have an Australian passport, I'd recommend living in Perth for a while. Perth's such a liveable city and I could spend years there and never get bored.
So what is it that I love about Perth so much?
It's a perfect city size
Perth's not too big and it's not too small. Perth has everything you could want in a modern city; skyscrapers, great restaurants, museums and art galleries, but isn't at all overwhelming. The city centre can be explored easily in a day and most areas are walkable.
It's a breathable city
Only 2 million people are living in Perth, and it really shows. The madness of Melbourne and Sydney are non-existant in Western Australia's capital, and it's so great to be able to walk around the CBD without bumping into what feels like half the population of the state.
It's a stark contrast to living in London, where I'm originally from! Perth enjoys a more laid back way of life, with people actually taking the time to stop and chat, which gives it a lovely friendly atmosphere.
Perth is Australia's sunniest city
The climate of Perth makes me seriously wonder why more travellers aren't flocking there. It's a well known Perth fact that it enjoys the most sun out of any Australian cities, with an average of 265 sunny days per year.
That's not to say it doesn't rain in Perth; in the winter there are definitely wet days, but the summer is hot and dry, and Spring and Autumn are beautiful times of year to visit. I arrived in Perth in April and the weather was amazing.
There's so much water in Perth
Water is everywhere in Perth! You're never far away from the vast Swan River or the Indian Ocean. And don't Perthites know it – they're always out on the water: sailing, surfing or swimming! With summer temperatures soaring to over 40 degrees, it's great to know that you're always going to be pretty close to a body of water for a cool down!
There are incredible views up every hill

Inland of Perth is very hilly – which isn't great news from the calves but fantastic for all the view-seekers! Some of the vistas from the Perth Hills are the most incredible cityscapes I've ever seen.
There are places to discover Aboriginal history
Many Aboriginal people in Perth suffered the same tragic and traumatic fate as Indigenous populations in other areas of the country. While it certainly doesn't lessen the atrocities that happened, the city is taking steps to tribute to the Aboriginal past and its culture, and Aboriginal society can be learnt about in various places around Perth.
The Nyoongar people called the area around Perth home and spots such as Perth's famous Kings Park and Yanchep National Park detail Aboriginal culture in the area.
I'll be writing a more detailed post about this in the future, but I think it's every visitor to Australia's duty to learn about the Aboriginal past of the country. What happened to millions of men, women and children at the hands of European settlers is sickening and devastating.
I think if you're travelling to Australia, you need to be aware of what happened and how you can be respectful to this Indigenous population (for example, don't celebrate Australia day on its current date and treat spiritual sites such as Uluru as you would a church or temple).
I found many more opportunities to learn about the local Aboriginal people in Perth when compared to other Australian cities.
Perth is the next biggest thing

Seriously, Perth's up and coming. In recent years, heaps of quirky vintage shops, edgy cafes, multicultural restaurants and intriguing events have all popped up. And it's all nestled into a petite city centre – if you're living in Perth you're going to love the amazing things to do there!
There's a strong community feel of both locals and expats living in Perth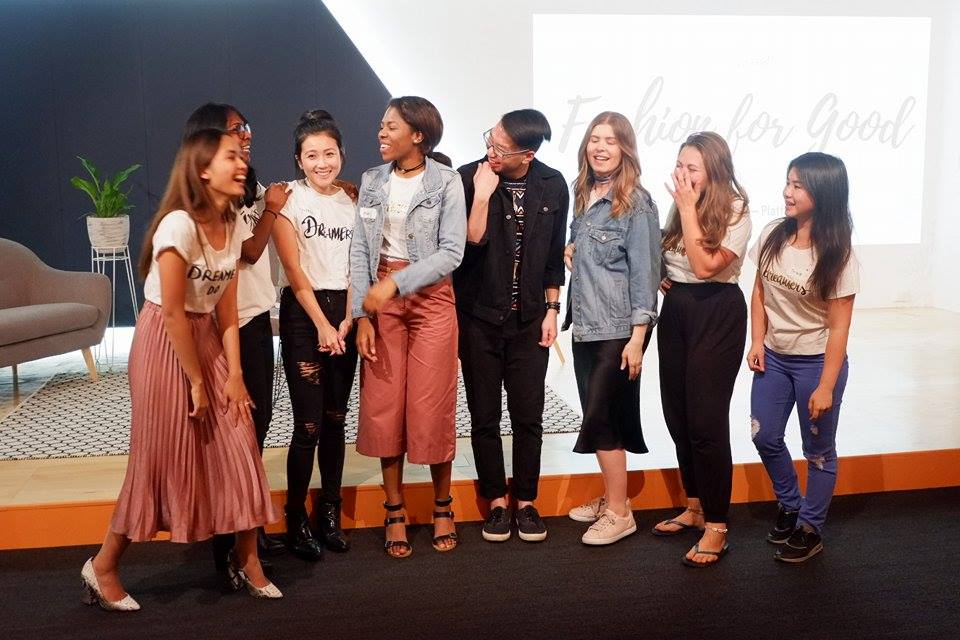 But even though Perth is up and coming, there's no taking away its strong sense of community. Known by the locals as 'Australia's biggest town', Perth is full of local businesses, community start-ups and social enterprises.
Particular favourite community projects that I loved in Perth were The Love Thread Project, a social enterprise that aims to change the way women are perceived in Indonesia and Annalakshmi, an Indian pay what you wish restaurant (similar to Lentil as Anything in Melbourne).
There's astounding natural beauty around the city making travel to Perth a stunning experience


You are in Western Australia, after all… drive two hours south and visit the incredible Margaret River wine region or go a bit further on a Perth to Esperance road trip. Alternatively, head north for the incredible beaches of Cervantes, Nambung National Park (where the Pinnacles are!) and white sand dunes at Lancelin.
Or travel inland to the beautiful canola fields of York or the waterfalls of Bells Rapids. Whichever way you go, you're sure to find the most spectacular nature and glorious scenes.
It's got incredible beaches
Cottesloe is the most famous, but there's plenty more gorgeous beaches to see in Perth. They boast golden sands, sun-drenched skies and almost tropical blue shores, with surprisingly amazing marine life and great surfing spots. And because this is Perth and there's so much room, often these beaches are incredibly deserted.
The Perth Hills are a stunning area of the city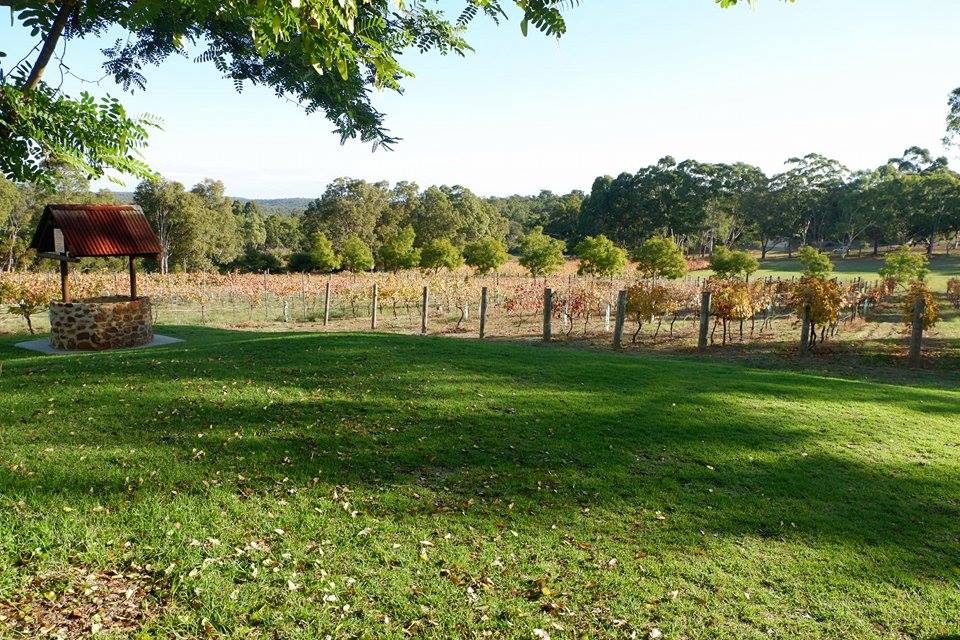 I'm lucky enough to have family living in the Perth Hills, so got a feel for this area of the city during my stay in Perth. The Perth Hills are a vivacious area, with vineyards spilling into orchards and rolling hills offering mesmerizing views of the city.
Nestled into this region are the charming towns of Kalamunda, Guildford and Mundaring (which is one of the only places within Perth to spot kangaroos!), as well as plenty of hiking opportunities!
And last but not least… Fremantle is a place you'll fall in love with
Oh Freo… I could go on forever about my love for this place. Second in my heart only to Byron Bay in Australia, Fremantle is a quirky haven with extensive markets, old buildings and a great food and drink scene. It's really popular with backpackers – the best of whom stay in The Old Fire Station, the best hostel in Fremantle in my opinion ;).
Beautiful Freo has a distinct history, a wonderful port and heaps of cafes you'll want to spend all your days in. Fremantle's an absolute gem for sure.
Could you imagine living in Perth?
Perth really did capture me and compel my creativity. Perth is special to me – Byron Bay changed my life because it made me more centred, balanced and less anxious – but Perth is where I reignited my ambition and realized where I want to go with my life and career. And all because of the above – its beauty, its history, its culture and people.
I love finding these pockets of haven on my travels, and my time in Perth was definitely a pivotal time. I would have spent longer living in Perth if I could have – but I have no doubt that I'll return in the future.
Have you ever been to Perth? What's your favourite Australian city?
If you're looking for airport transfers in Perth, check out Link Airport.
If you enjoyed this article, please share it or follow me on Facebook!
You know you want to pin it…