Are you planning on moving to London?
The capital of the UK is one of Europe's most famous and vibrant cities, and there's so much to know if you're planning on living in London.
Some of what you need to know is good, some is bad, and some is ugly (once you've been on a tube in July during rush hour, you'll know what I mean!).
I'm a Londoner, and I'm going to share here everything you need to know about living in London here, with plenty of local tips.
There are some things that we Londoners take for granted, even though they seem strange to outsiders – so I've asked some of my friends who are from other cities and countries for their input as well.
This guide to living in London should help set you up for your first days, weeks, and months here!
If you've literally just moved and want to check out some of the tourist attractions, you can find my four days in London itinerary here.
Londoners can be reserved
There are a few London stereotypes that are certainly true.
Londoners can be, and often are reserved – on my travels, I've been to plenty of places where it's perfectly normal to strike up a conversation with strangers, which sadly isn't the case in London.
The tube isn't somewhere you make friends!
However, plenty of Londoners are friendly – not as much as other UK cities or other countries, maybe, but meet the right people, and you'll be welcomed right in!
It's not normal to speak to strangers (although I am a bit of a rogue sometimes and do it anyway), but there are some key exceptions.
If the weather is unusual, and if someone looks hot, windswept or wet, it's acceptable to comment on the weather (but don't comment on how the person looks like they're struggling with the weather – that's a no no!).
If The transport has some kind of delay, feel free to moan about this to your heart's content – we love a good transport-related complaint.
Life in London is fast paced
London is vibrant and busy, and there's always something going on.
This means that most Londoners live a very fast-paced life, constantly rushing to fit in their next meeting or engagement.
What does this mean to you? Well, apart from also having a very fast-paced lifestyle, you'll also encounter plenty of Londoners racing around on a daily basis.
We rush everywhere – so you'd better get used to a speedy way of life!
London is split into zones
I'll be talking about zone one to six in this post – so, what are zones?
There are six main zones in London, although more have been added in recent years mainly for transport purposes (some are actually outside of London!).
The cost of transport varies depending on which zone you're in, and you'll find that zones are used to distinguish some neighbourhoods from others.
Avoid the rush hour if you can
If you can avoid travelling during rush hour, do. (This might not be possible, depending on what your commitments in London are, of course!).
Rush hour in London is HORRIBLE. I've spent many a 5-6pm stuck in a tube ride, with my nose in someone else's armpit.
This is what I meant when I said sometimes, living in London is plain ugly.
In the morning, rush hour is around 7am-9am, and in the evening it runs from 4:30pm and ends at about 7pm, although it is still busy until 7:30-8pm.
What is this tube?
I'll be talking about this throughout the post, so let's deal with it right away.
In London, the underground train is the tube.
Not the Metro or Subway.
We know these words, but we would never use them amongst ourselves to talk about our underground.
I frequently call other countries' underground trains the tube due to this, often to be met with bemused reactions.
But, if you want to speak London, call it the tube. We do also call it the London Underground, but that's a bit wordy.
The tube spans across central and northern London and connects a lot of the city easily.
Some lines of the tube even run 24/7!
Night buses are also available if your tube line doesn't run after dark.
When you're descending into the tube, stand on the right!
We can be an orderly bunch.
Stand on the right when you go down the escalator towards the tube station.
People who like to speed down the stairs do so on the left, so you'll be blocking their way if you stand there.
As I mentioned, Londoners are always in a rush, and it's imperative to us that we don't have to wait more than 2 minutes for a Tube.
So, lots of people walk down the stairs instead of standing on the side, and you will get a passive-aggressive Londoner tapping you on the shoulder and saying excuse me? If you stand in the way.
Use contactless on the transport
Any TFL (Transport for London) vehicle is contactless friendly.
Just tap your contactless card on the reader to get into the station, or on the bus, to activate your ticket.
Your other options are purchasing an Oyster card which you can preload with whatever amount you want, or buying a ticket at the machine or at the ticket office.
However, most people find that contactless is the easiest way to use TFL.
The tube isn't always as quick and you might think
The tube sometimes takes longer than walking – especially if you need to change lines.
Some changes entail quite a lot of walking and then wait for the next tube. Keep an eye on your tube times and the walking distance on maps – walking may well be quicker!
Another benefit of walking is that you can enjoy the sights of London as you travel from A to B.
Also, be prepared to see Londoners in anguish when they have to wait more than 2 minutes on the tube.
You'll be confused about this at first, but a few months down the road, you'll be one of them!
That being said, for longer journeys, I would always recommend getting the tube over the bus.
Buses in London are no joke – the traffic is dire, and it's highly likely that you'll quadruple your journey time, spending most of it just staring at bumpers in front of you.
The tube, while not perfect (there are often delays and line closures), is much more reliable.
However, the tube doesn't go everywhere!
The tube connects North London well, but south of the river, there are few Tube stations.
The rock on the south of the river was too dense when the tube was built, so it was left off the map.
This doesn't mean that South London is any less London, any South Londoner will passionately tell you!
The south is connected by overland stations.
Some of these are really fast – you can reach the zone 4 station of Bromley in 13 minutes from London Victoria, or the zone 6 station Orpington in 16 minutes from London Bridge – but if you're on a slow train (ie. one that stops everywhere), expect to spend up to 40 minutes on the aforementioned journeys.
Try to avoid the slow trains!
The DLR connects various locations in East London (including Greenwich, Canary Wharf, and travels into the city towards Bank) and is a good alternative to the underground.
On that note, expect your commute to take at least 40 minutes
Shockingly, the average commute time in London is 72 minutes.
It's not unheard of for commutes to take over 2.5 hours, and if yours is any less than 40 minutes, you'll never hear the end of it from your colleagues (and you'll never, ever be able to complain about feeling tired or getting home late…).
London does have great public transport, but all the different lines, walking to and from your nearest bus/ train/ tube station, slow transportation, and delays can really add to your journey time.
Black cabs are expensive, but they are safe and reliable
Hailing a black cab will set you back a pretty penny, but the drivers know London inside out – they have to take a test of their London knowledge to get the job!
Black cabs are worth getting both for the tourist aspect and to support this traditional job – Uber actually keeps getting banned in the city because of safety concerts and their competition with black cab drivers.
There are lots of outdoor spaces in London
Lots of people think of London as just a concrete jungle, but there are actually tons of outdoor spaces – some with epic views of the concrete jungle itself!
Hyde Park is the biggest, but there's also St James Park, Greenwich Park, Blackheath Common and Primrose Hill… in every neighbourhood, there are famous parks and hidden gems to enjoy the British summer or take an autumnal stroll.
Most people in the capital live in apartments or houses without much outdoor space, so these parks are really relished. And some, like Primrose Hill, boast incredible free views of London.
Picnicking in the park is a national pastime, and drinking in the park is viewed as absolutely fine. The shops even stock pre-made gin and tonic in a tin for these occasions.
Make sure that you go to the pub!
Pubs are a very British pastime.
Nothing to do at night? Go to the pub. Out for dinner? Most pubs do good, hearty food nowadays. Want to meet friends? Pub's always a winner.
Pubs are historically British and Irish and can trace their routes back to Roman taverns and Anglo Saxon alehouses throughout the centuries.
They are a cross between bars and restaurants, but also often serve as community spaces. You can go to a pub just for lemonade, or you can eat a full three-course meal at some pubs in London – the choice is yours!
Lots of pubs in London are historical and ooze with tales.
There are plenty to visit all over the city – but you'll find your local relatively quickly!
Make the most of access to free museums
Something that London spoils us with are free museums.
Most of the museums in London – the biggest ones, at least – are free, and they're epic too!
Ask anyone who grew up in London, and they'll tell you they remember at least two school trips to the Natural History Museum.
Other popular ones are the British Museum, the V&A Museum and the Imperial War Museum.
The suburbs are worth spending some time in!
If you're living in Zone 2, you might shudder at the thought of venturing out to zone 6.
But that would be a mistake – London's suburbs have plenty to offer.
Just as one example, I grew up near Chislehurst, which has the fantastic attraction The Chislehurst Caves (it was the largest air-raid shelter in the city in WW2!).
Greenwich is also worth a visit – here, you can see the Cutty Sark, the famous Greenwich Park, and enjoy the pubs and restaurants of Greenwich itself.
There are other suburbs that are worth checking out that are closer to the centre too.
For example, you could spend a weekend in Shoreditch or longer as there are so many attractions there, but as it's only a half-hour tube ride from the centre you'll be able to make lots of short trips there!
When living in London, you will have pretty much everything you want on your doorstep
This is true for a lot of major cities but seems especially so in the melting pot of cultures that is London.
Any day or night, you can find nearly every type of global cuisine, you can buy pretty much anything your heart desires and can have all sorts of crazy experiences; like a comedy show on a ghost bus or dinner in a pitch-black restaurant!
History is everywhere in London
London has a buzzing modern culture, but history is literally everywhere.
Try to make sure you see the following while living in London (so many locals never get around to seeing them, but you'll regret it if you don't!)
The Guard Change at Buckingham Palace
Windsor Castle (this is out of London but it's definitely worth the trip!)
I also recommend doing a walking tour when you first get to London to orientate yourself with the city and learn some fun facts to impress your other city dwellers with!
Even just walking around London, you'll be awed at its historic buildings all telling their own story. There's nowhere quite like it!
The city is wonderfully multicultural
One of the best things about living in London is that there is a place for everyone here.
It's a hugely diverse city, with communities from all continents and nearly every country.
There are plenty of ways to learn about the history and culture of each of these groups.
I haven't done either of these yet, but I've heard good things about Black History Walks of London and Muslim History Tours.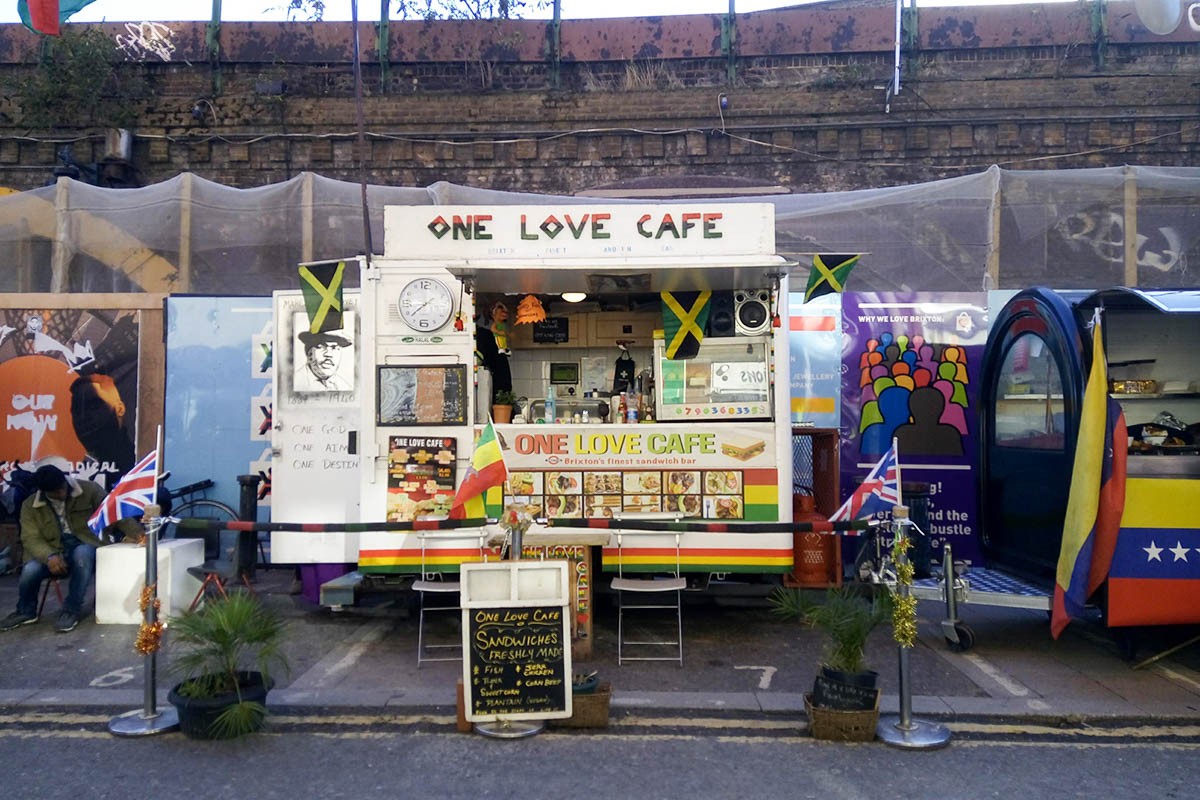 Be prepared for noise pollution, light pollution and… pollution pollution
If you're coming from a big city, you probably won't notice the difference, but if you're moving to London from the countryside, in the UK or anywhere else in the world, you'll really feel the effects of it.
In suburban London, it sometimes looks like the sun never really sets – that's how strong the lights of the city are!
Some areas are also noisy, all times of day and night.
If you're someone who struggles a lot with traffic noise when you sleep, choose wisely and think about living a little further out – residential areas in zones 4, 5, or 6 of London are always a bit quieter than the inner city.
There are countless neighbourhoods to choose from
It's hard to recommend where to live in London because there are hundreds of neighbourhoods all over the city.
Some are historic, some are favoured for their budget-friendliness, some are known as quirky neighbourhoods.
Here are some very general ideas:
For young professionals (renting): Clapham, Bethnal Green, Camden, Shoreditch, Brixton, Peckham, Greenwich
For couples purchasing their first house: Bromley, Bexley, Croydon, Enfield, Wembley
For families: Orpington, Wimbledon, High Barnet, Richmond
For retirees: most retirees opt to live outside of London, in the neighbouring counties but a train ride in. Areas include Sevenoaks, Brentwood, Watford
Council tax fees vary hugely
You'll pay council tax on top of your rent – this can vary enormously depending on where in London you are renting.
You can look up your council tax band here.
Wherever you live, expect to spend a lot on rent
London rent prices are no joke.
Expect to spend about 50% of your wage on rent! If you're on an entry-level wage, you'll probably be living in a share house initially, especially if you live close to the city centre.
It generally costs £600-£900 for a room in London.
Studios can cost anything from £1000-£2000 and one bedroom apartments start at around £1500.
Everything else is expensive too – but you will be paid more!
Everything in London is expensive.
A beer could set you back nearly £10, a glass of wine £8, and a full meal for two up to £100.
But your wage will make up for it a little – London based jobs do pay considerably more than elsewhere in the UK.
This does make it not the best location for digital nomads, however!
All that being said, there are plenty of ways to enjoy London on a budget.
Whether that be eating at food markets or visiting cheap London shopping spots, you will learn how to save some money while living in the city!
London is fairly safe, but there are things to look out for
Like any major city, there are some things to look out for to stay safe in London.
Some neighbourhoods aren't safe to walk around in at night – check on the situation in whichever neighbourhood that you're staying in or living in.
Wherever you are, make sure that your valuables are zipped up when you're on the tube (having them in your hand is generally ok, although there have been snatchings, but don't leave them in an open pocket) and wherever you are, be aware of pickpockets.
Muggings aren't unheard of, but they are generally at night.
Burglaries are fairly common – my mum's house in the sleepy suburbs was even burgled a few years ago – so make sure that you have home insurance and take any extra precautions.
Roads in London are fairly safe, and they are controlled well.
London is great for career advancement
There are jobs all over London, and it's a great city to be in if you want to advance your career.
So many people move to London for work, and, while some companies are moving to other cities in the UK, there are plenty of chances to get higher up in businesses in London.
While the job market goes up and down, you're the most likely to find a job in London.
If you want to get away from London, it's easy
If living in London gets ya down (it's a great city, but it can be exhausting!), it is easy to get anywhere in the UK, Europe, or the world from London.
There are plenty of easy day trips from London, but every other city also has train and coach connections to the capital.
You can also be in France in two hours from London on the Eurostar, and there are coaches to the continent.
From one of London's six airports, you can fly direct all over Europe, and to cities on every continent.
It's one of the most well-connected cities in the world.
We don't lie about the rain…
It does rain quite a lot in London, and we are very used to it (you'll get used to it too).
We take our waterproof jackets around everywhere, and you'll quite often see a sea of umbrellas while you're walking down the road!
Rain doesn't necessarily stop us – you'll often sea people walking in the rain, and pubs kit themselves out with marquees and heaters so people can still enjoy pub gardens!
But it is nice weather sometimes!
When it's not raining, we have brisk days in winter, warm sunny days in spring, scorching weather (for the UK, around 30 degrees celsius) in summer, and often warmer autumn days too.
When it reaches 15 degrees, expect to see Londoners baring their legs and arms everywhere!
The main way to describe London's weather is unpredictable.
It is hotter in summer and colder in winter, but not always.
Sometimes it will be t shirt weather in February, and other times I'll be pulling on my woolly hat in September.
Oh, and most of the movies set in London lied to you – it rarely snows here!
Can you speak cockney?
I'm joking – while there are very distinctive London accents (the south London' cockney' accent is most famous, although some people presume British accents to be very posh), people residing in London have all different types of accents.
So you certainly don't need to change the way you speak before you move to London!
There is, however, something unique called cockney rhyming slang.
This was used in the east end of London, and while it's not widespread, some people do still use it (myself included!).
The slang phrases are short phrases where the last word rhymes with the word that the speaker is alluding to.
But then, the phrase is often shortened so the rhyming word is knocked off!
Sound confusing? Here are some examples
Curry = Ruby Murray = Ruby (fancy a ruby tonight?)
Stairs = apples and pears = apples (cor, those apples are steep!)
Tea = Rosie Lee = rosie (cup of rosie?)
Hat = tifter tat = tifter (where's my tifter?)
There are hundreds more – you can read more here – but I do personally sometimes find these ones that slip into my vocabulary!
That being said, I do have family from east London, so I've grown up with this slang – other Londoners might not know it!
There's no need to use this vocab – but if you hear it, know you'll know!
Living in London: things to know
If you're moving to London, whether that's just for a short time or a longer period, I hope that this list of things to know has proved useful to you.
London is an amazing city – although it can be tiring, it's exciting and vibrant, with endless opportunities for young and old! Good luck with your move to London!