Winter in Italy might not bring sun-soaked beaches and fun boat trips, but there's still plenty to enjoy in this cultural European country.
With beautiful scenery, ample history, plenty of culture and – of course – worldly renowned food, here's a guide to spending the winter in Italy!
Things to do in winter in Italy
Granted, you probably won't be sunbathing on a beach if you're in Italy in cold weather! However, some of the southern destinations can still be warm during this time, so don't think that you'll be bundled up with coats, hats and scarves everywhere you go. Likewise, in the north, there are plenty of cold-weather activities to enjoy.
Winter Sports
The winter season in northern Italy – and many other European winter destinations – is perhaps most synonymous with skiing. Ski season runs from mid-November until late March, and there are popular slopes all over the country.
Whether you fancy trying cross country skiing, snowshoeing or downhill skiing, the Italian Alps have plenty of options. I've personally been to Sestriere which is like a winter wonderland in the colder months!
Exploring touristy places
It's quite well known that it's just not really worth visiting Venice at peak season. The city is constantly rammed full of tourists, and it can negatively impact local life and even the economy.
However, if you visit in winter, you'll find much fewer tourists and you'll be able to appreciate local businesses more. What's more, prices for accommodation and many other things will be much lower!
The weather isn't guaranteed to be as good, but it may well be worth it for how quiet it can be.
This is the same for tourist destinations throughout Northern Italy and the rest of the country, like the Amalfi Coast!
Eating tonnes of Italian food
It's no secret that one of the best reasons to visit Italy is the food. You can find pizza and pasta all over the world, but the real authentic Italian dishes are often entirely different from what popular culture eats – and the best place for authentic food is, of course, Italy itself!
Italian food is just as delicious in the winter as in the summer, and you'll have the opportunity to taste some seasonal dishes.
Here's some of the vegan options in Venice!
Enjoy a traditional Christmas
Italy comes alive in the festive season. The Vatican City – which is a country completely surrounded by Italy – is the home of Catholicism, so nowhere is quite as traditional!
Italy celebrates Christmas for a month from the 8th December to the 6th January each year, and most major cities and small towns are awash with decorations and festive cheer.
Make sure you try a Vin Brûlé, which literally means 'burnt wine' (in French, but it is a traditional Italian drink!).
Sun seeking
Yes, parts of Italy can be sunny in the winter! If you head to the far south, particularly anywhere further south than Naples, you'll be able to enjoy much sunnier, warmer weather than many other European destinations.
While it may still be a bit too chilly to go sea swimming or spend all day sunbathing, you'll be surprised at how pleasant the weather can be!
You could even go on a road trip around Southern Italy – click here for more information!
Places to visit in winter in Italy
Cagliari, Sardinia
A lovely place to spend spring and summer months, Cagliari – the capital of Sardinia – is also one of the most charming places to visit in Italy in winter.
Cagliari enjoys mostly pleasant sunny days with an average daytime temperature of 15°C (though it does get occasional rain and wind, and cold fronts may bring temperature downs) throughout the winter months.
But don't think the city is quiet then! While most tourists will be gone, locals certainly enjoy the city, which has a thriving nightlife with a great restaurant scene and many bars.
There are many interesting places to visit in Cagliari. The starting point of your visit should be the historic hilltop quarter of Castello, where you will find the fantastic museum of archaeology, Santa Maria Cathedral with the adjoint bell tower, the Vice Palazzo Regio, and the two watchtowers. That's also where the Santa Croce terrace is located – it's a prime spot to admire the sunset.
Other historic districts you should explore are:
Stampace, where you'll find the Roman Amphitheater and other Roman ruins
the Botanic Gardens
colourful Villanova
La Marina, home to many small bars and restaurants
Make sure to head to Poetto Beach, Cagliari's main urban beach. It's a lovely place for a walk, with a nice biking/ running/ skating lane. From there, you can access Molentargius Nature Reserve, where you can admire various bird species, including pink flamingos.
For bird's eye views of the city and of Poetto beach, hike up Sella del Diavolo promontory – you can reach it from Calamosca Beach, Cagliari's second beach. Not far from there, another trail will take you to Fortino di Sant'Ignazio, a 17th century fortress from where you can enjoy views across the Gulf of Cagliari.
By Claudia Tavani from Strictly Sardinia
Pompeii
As one of the world's most important historical sites, the excavated ancient city of Pompeii has millions of visits from tourists each year.
Most of these tourists visit during the European summer when the sun at the archaeological site can be intense. They also visit during the late morning and middle of the day, as many tour companies run day trips from the Amalfi Coast and Rome, as well as cruise ship shore excursions.
The crowds mean long queues to see frescoes in villas, for example, and for admission to individual sites and for food and drinks.
In winter, however, you can have many of the ruins of Pompeii to yourself! In addition, the public transport (trains and buses) to Pompeii is relatively quiet. At other times of the year, you need to get on at the very first station to get a seat on the Circumvesuviana line trains.
The archaeological site closes earlier in winter because the days are shorter (and Pompeii is closed December 25 and January 1). If you are doing a day trip from Rome, it's worth noting that the beginning and end of your trip will be in darkness.
The weather is variable in winter, so choosing a day when the forecast is for sun and mild winds means that you will have wonderful weather for wandering through the ancient city without the crowds!
By Monique from Trip Anthropologist
Puglia
Italy is a country known for its food, culture and of course, wine. It's also a place where you can find some of the best beaches in the world.
Puglia, located in the south of Italy, is one of the most visited regions during the summer months, but it's actually beautiful in the wintertime as well. This area is known for its beautiful beaches, great food and, of course, its historical sites. In winter, the beaches are empty, and the sea is still warm enough to swim in.
Puglia has many beautiful towns to explore, like Bari with its wonderful Borghi or 'narrow' streets, Alberobello with its unique Trulli homes and Lecce a Baroque masterpiece, Gallipoli with its beautiful beaches, and the city of Taranto, which is filled with history.
Puglia is one of the best places to go during winter. It's warm but not too hot, and there are lots of things to do!
If you're looking for something delicious to eat while you're holidaying here, make sure to try some local delicacies like delicious wines from Primitivo di Manduria and Negroamaro grapes, lots of fresh seafood from the Adriatic sea, cheeses from Castel Del Monte and some other mouthwatering specialities.
By Ania from The Travelling Twins
Dolomites
Skiing or snowboarding in the Alps is on top of any list of ways to spend a winter holiday in Italy. Not a fan of winter sports? Don't worry, Northern Italy still has you covered. Just head to the Dolomites!
Book a place in Cortina d'Ampezzo, the main town in the region, and be ready to indulge. If you're into sports, you can spend your days up and down the many ski resorts. Faloria, Pocol and Tofana are the closest to town, but there are 80 pistes with more than 75 miles of slopes (the Dolomiti Superski pass will give you access to all).
If you're just interested in sightseeing, a stroll around town will give you gorgeous views of the mountains around – but if you want to get up close with the peaks, you can take the cable cars and gondolas, and grab a cup of coffee or mulled wine in the refugios while you watch the skiiers pass by.
If you want to get seriously pampered, go to one of the spas the town features and experience winter from a warm and comfortable environment. Or go to one of the many fantastic restaurants and do as the Italians do – enjoy one of the best cuisines and wine scenes in the world.
By Coni from Experiencing the Globe
Bologna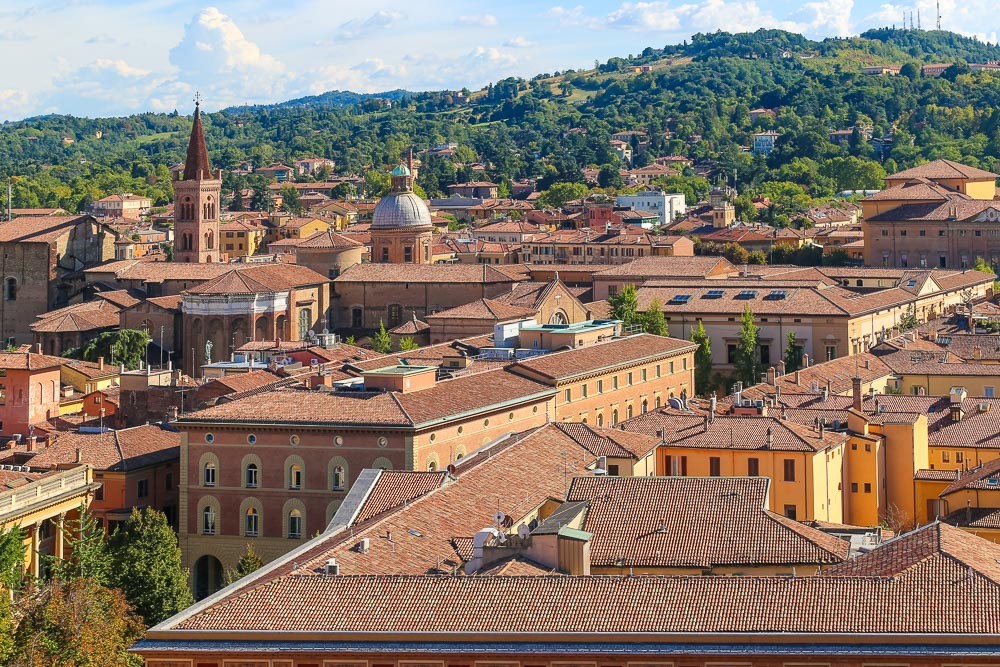 If you're visiting Italy in winter, don't overlook the northern gastronomic city of Bologna. Although winter can get quite chilly, there is very little snow, so getting around is as easy as summer.
Even in winter, there are still many wonderful things to see and do in Bologna, and it's easy to enjoy the weather outside. This is because most of the historic city centre is covered by Bologna's famous porticoes, which were designated a UNESCO World Heritage site in 2021. On a winter's night they are softly lit, quiet, and oh so romantic.
Climb the Asinelli Tower on the weekend for the best panoramic view of the city, or visit the University of Bologna — the oldest University in the Western world — with its 15th-century Archiginnasio amphitheatre.
Bologna is a working city that rarely feels overcrowded, but it is renowned the world over for its food. It's easy to spend your days exploring the indoor food markets and trying the neighbourhood eateries, and a bowl of tortellini en brodo or plate of tagliatelle bolognese hits the spot on a chilly day.
You can even take a guided food tour or find a cafe near the Piazza Maggiore and hang out with locals over an espresso and pastry.
Bologna makes a unique and relaxing winter destination.
By Lori from Travlinmad
Syracuse
Syracuse on Sicily's east coast is a great destination for a wonderful Italian city break in the winter sunshine.
Located under an hour by car from Catania international airport, Syracuse is a small city but offers plenty of interesting attractions.
Its location in Sicily means that Syracuse is much warmer than many other European city destinations so while great weather isn't guaranteed, it should be milder than much of Europe in wintertime.
The old town of Syracuse – Ortigia – is located on a small island. On a clear day, the surrounding sea is a wonderful sparkling blue and the white limestone Baroque buildings in the city are aglow.
Many of the streets are pedestrianised – perfect for exploring by foot. There's a particularly lovely central square – Piazza del Duomo – which is perfect for a stroll or a coffee.
Surrounding much of the island is an attractive promenade – ideal for a winter stroll in the sunshine. At the tip of the island is Castello Maniace, looking out to sea. It's an atmospheric spot where the waves of the Mediterranean lap against the 13th century stone walls.
Just outside the city centre is the impressive Archaeological Park where you'll find the remains of both Ancient Greek and Roman amphitheatres along with an artificial cave shaped like an ear which has powerful acoustics – apparently, it was carved out by slaves whose captor enjoyed listening to their wails.
By Annabel from Smudged Postcard
Cinque Terre
Located along the coast of Italy lie these five colourful villages that are a major tourist attraction in Italy. Cinque Terre, or 5T as it is popularly called, boasts of lush vineyards, colourful houses perched on cliffs overlooking the sparkling sea, mouthwatering gelatos and some adventurous trekking paths.
Usually these five villages are packed with tourists during the summer months, however, if you prefer a quiet time with less crowded streets then visiting the 5T in winter is the best.
While you can't swim in the sea in the winter months, you can always opt for trekking in the Cinque Terre National Park (may be closed due to rains), exploring the 5 villages on foot, striking a conversation with the locals and learning about the history of the villages, visiting the churches in Corniglia or enjoying a cozy dinner at one of the restaurants. My personal favourite was Nessun Dorma at Manarola, delicious food with a breath-taking view of the sea.
Also, the hotel prices would be lower than the summer months, which is an added bonus! Be prepared to pack some winter gear and some waterproof jackets to save you from the rain.
Pro Tip: Restaurants and stores mostly shut down on Sundays, so make sure to store essentials in advance.
By Jess from Tourist to Travellers
Venice
One of the best places to visit in Italy in winter is the iconic city of Venice. Venice is often packed with tourists in the warmer months, but the narrow alleyways are empty in the cooler months. The elegantly decorated city is yours to explore.
At the center of the city is St. Mark's Square, a great place to start exploring the city. You'll find the Campanile di San Marco and Basilica di San Marco in the heart of the plaza.
Throughout the plaza (and in Venice as a whole) you'll find small shops selling Italian coffee and hot chocolate to warm you. Get it in a to-go cup so you can enjoy a gondola ride throughout the city.
An added benefit of visiting in winter is that the prices of tourist attractions significantly decrease. For example, you can enjoy waterfront views of the city as you float by Rialto Bridge and the Bridge of Sighs.
Once you've explored the city, grab a glass of locally sourced wine and enjoy some Cicchetti as you enjoy the enchanting atmosphere of Venice.
Whether you visit in December for the holiday season, or celebrate Love at Venice's New Year celebration, or party in February at Carnival – Venice in the winter won't disappoint!
By Pamela from The Directionally Challenged Traveler
Naples
Naples is the third-largest city in Italy, and one great thing about visiting during the winter is that you are guaranteed to find lower prices and much fewer tourists than the rest of the year.
Due to its southern location, it also has warmer weather than a lot of other Italian cities in winter!
It is no secret that Italy is known for Pizza and Naples is the ultimate place to try an authentic Italian pizza – it's where it originates from!
If you are visiting closer to the magical season of Christmas, Naples has a famous nativity street known as 'Christmas Alley'. Here, you'll find intricate nativity displays and Christmas decorations. There are more decorations and nativity displays dotted around the squares and churches.
By Dan from Urban Abroad
Turin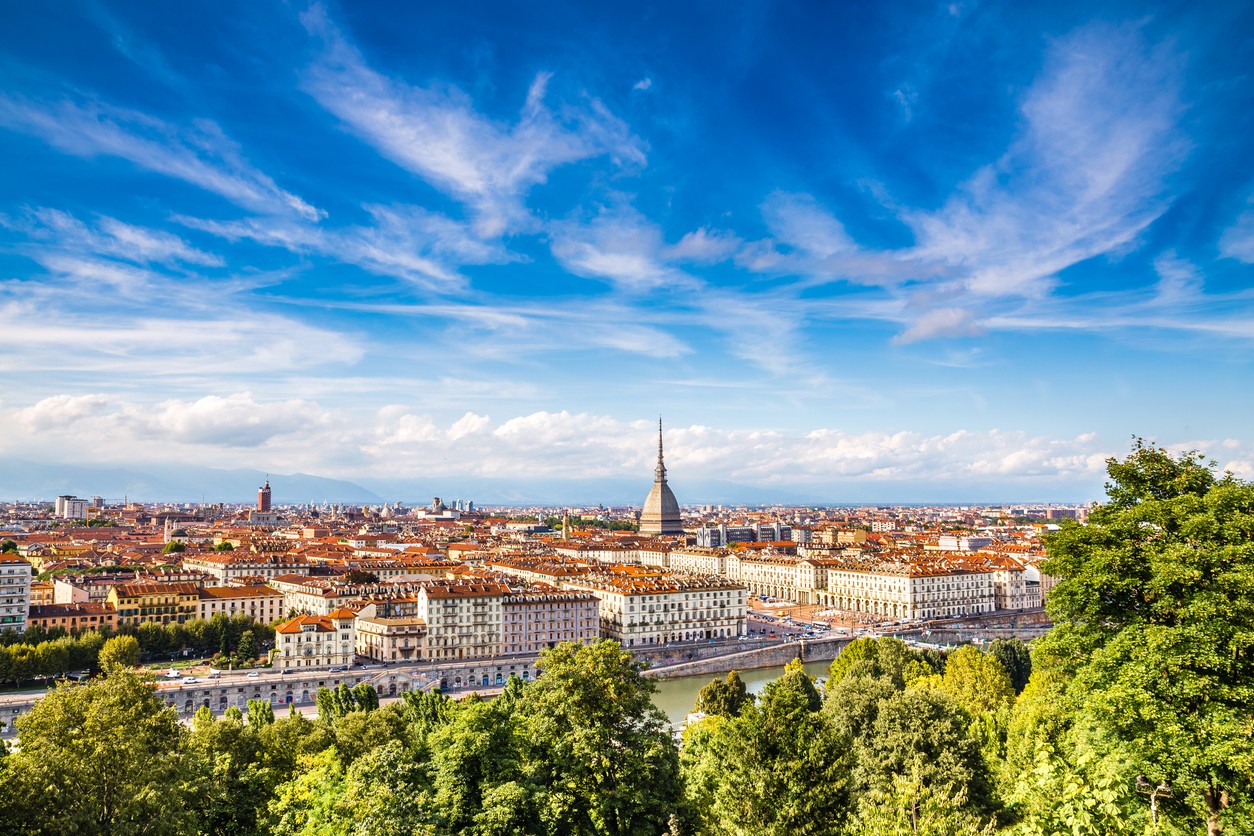 If snuggling up with a glass of bicerin, and traversing the Christmas markets against the backdrop of an Italian Royal Palace sounds like your kind of thing, then you will love Turin in the wintertime.
This beautiful city in Northern Italy is only an hour on the high-speed train from Milan, yet almost entirely free of English-speaking tourists. On a trip here, you can visit countless museums like the impressive Cinema Museum with a trip to the top of the Mole for a view over the whole city that takes in the Alps.
Or you could visit the Egyptian Museum which holds the largest collection of artifacts outside of Cairo.
There are also countless castles, palaces from the Savoy dynasty, market shopping (including the biggest open-air market in all of Europe at Porta Palazzo) and lots of good food and wine. It is the region of Barolo after all!
Wander down the oldest part of the city, the Quadrilatero, and make a beeline for Caffe Al Bicerin. Here you can enjoy the Torinese speciality drink of warm chocolate coffee topped with whipped cream.
The bar itself is beautiful, dating back to 1763, and if you're very lucky, you might even get a dusting of beautiful snow outside as you relax in the warmth of the candlelight at Al Bicerin.
By Liv from Live Guine
Burano
The island of Burano resembles a box of Crayola crayons. Fishermen's homes are painted yellow, green, rust, and blue. Some boast contrasting white windowsills and doorjambs. Behind the homes hang laundry. This Venetian island is the perfect winter city break.
Visit for a weekend getaway or simply for one day. It is a quick 40-minute trip from Venice via the vaporetti (water taxi). After disembarking, head straight to the town center and walk down the long street next to the canal.
Pose at the leaning bell tower next to the Chiesa di San Martino – Murano's version of the Tower of Pisa. Next, stop at the lace shop to watch a lacemaking demonstration.
At the height of its fame, Burano ran a lacemaking school in the late 1800s. If there is room in your suitcase, you could buy a Murano lace item at one of the many shops.
In the afternoon, visit the Murano glass factory for a demonstration. I especially enjoyed watching the artisan create the island's world-famous glass vases.
For lunch, book your reservation in advance at the Trattoria al Gatto Nero (Black Cat restaurant. Finally, I suggest you try to find the Mayor of Burano (a black cat). He might be hiding in an alley or under a bush.
By Terri from Female Solo Trek
Milan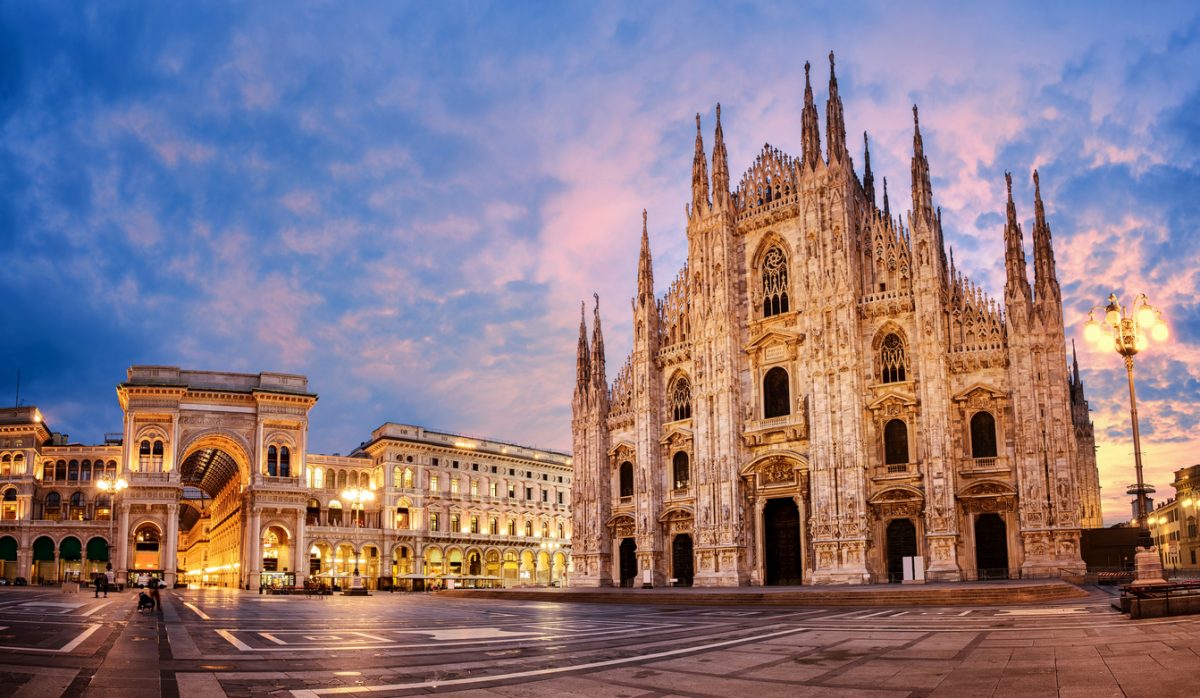 One of the cosiest spots to enjoy winter in Northern Italy is its fashion capital, Milan, known as 'Milano' in the local language.
Best visited during a long weekend to see all of the attractions on offer, Milan makes for the perfect city break and is especially worth visiting during the winter because there are fewer and smaller lines to see all of the city's top attractions, monuments, and museums.
Some of the best things to do in Milan include:
enjoying Italy's coffee scene in one of the city's many cosy cafés
going luxury shopping (or just window shopping) in the ornate covered shopping arcade of Shop at Galleria Vittorio Emanuele II
heading out of the city for a short excursion to go skiing in the nearby mountains!
Personally, one of my absolute favourite things to do when I visited Milan in late January was to head onto the Duomo di Milano rooftop terrace, which is easily one of the best-kept secrets of the city. Other hidden gems of Milan worth visiting include heading to the nearby charming medieval city of Bergamo and the trendy Navigli district.
Better-known places that are also well worth discovering include the interior of Milan's cathedral and Bar Luce, designed by film director Wes Anderson.
By Sophie from Solo Sophie
Rome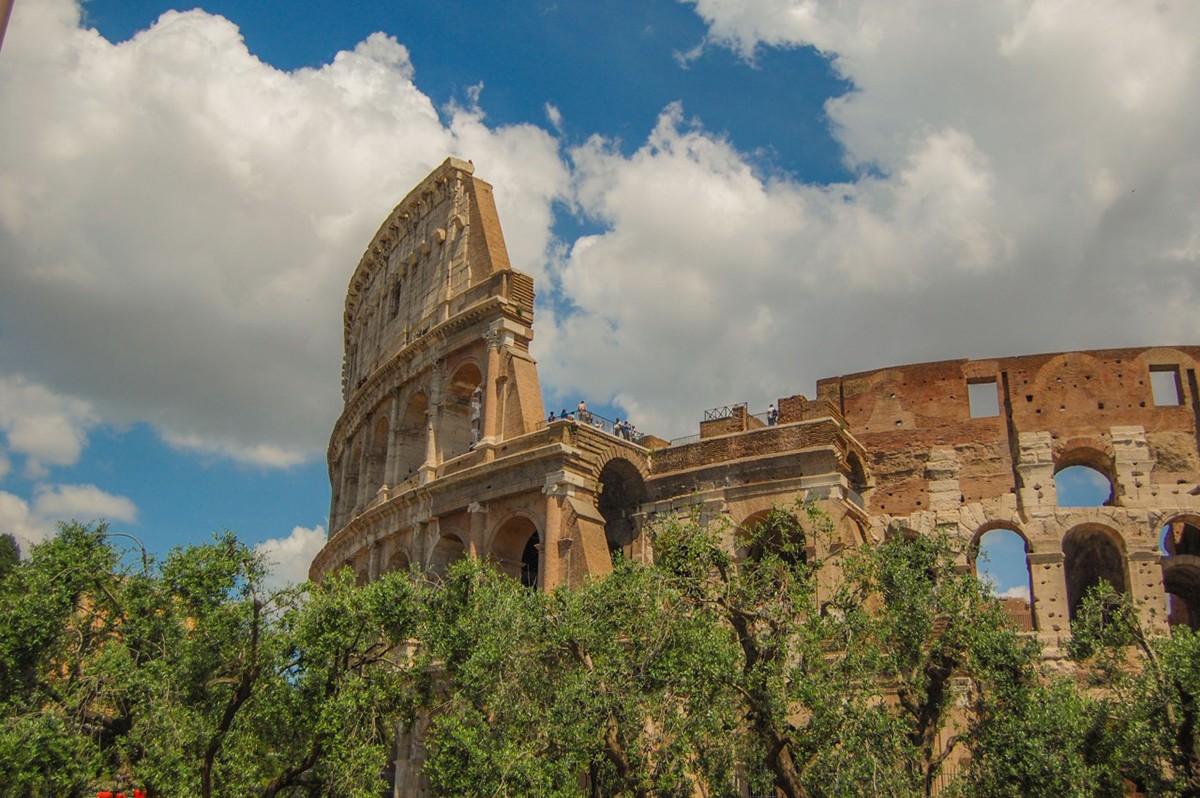 Rome is a magical place to visit and you can skip the crowds if you plan your trip for winter. Go back in time and see some of the most famous Roman buildings, eat at some of the best restaurants in Italy, enjoy the comfortable temperatures and avoid having to wait in line for hours.
Located in the Southern part of Italy, Rome is extremely hot during summer. Just imagine strolling through the ancient ruins of the Colosseum or the Roman Forum without a trace of shade!
Visiting Rome during winter will offer you the chance to be more connected to the local life while saving on accommodation and other activities. Temperatures rarely drop below 5 degrees during winter, and snow is very rare.
Another great reason for planning your trip to Rome during winter are all the unique events you can be part of and try, such as:
the Christmas Market and Rome decorated with bright lights
seasonal concerts
winter delicacies
and much more!
By Ingrid from Ingrid Zen Moments
Lake Como
Lake Como is often overlooked as an Italian winter destination, however, this magical lake is even more romantic during the colder months!
Being the 3rd largest lake in Italy, Lake Como never freezes, so even though you may not get to enjoy the balmy summer temperatures, you can still bask in the peaceful atmosphere of the low season.
While winter probably isn't the best time to visit Italy if you are hoping to spot celebrities like George Clooney, the backdrop of snow sprinkled mountains against colourful quaint towns make up for it!
One of the biggest advantages of visiting the incredible lake during the winter months is that the crowds have dispersed and the top Lake Como hotels often have significantly discounted rates.
Being under an hour's drive from Milan, Lake Como is the perfect city escape for those needing a breath of fresh air.
Don't think that because it's winter, the only thing to do is relax with a glass of wine; the mountains surrounding Lake Como offer visitors the chance to ski and snowboard in one of the most picturesque settings in the area!
By Yulia from Miss Tourist
There are so many amazing places to enjoy in Italy in winter – whether you are after sun or snow, you'll love a trip to this country in December, January or February!
Pin Me!