Do you know someone who's soon to head to the great land down under? If you want to get them a gift before they go, an Australian survival kit is a fantastic idea. This list of gifts for someone travelling to Australia has some great ideas for both serious and novelty presents; just pick and choose ones that suit your friend or relative and create your own customized Australian survival kit, funny or serious!
There's a high chance that this post contains affiliate links, including Amazon associate links. If you make a purchase using one of these links, I may get a small commission at no extra cost to you. This is just one of the ways I keep this site and my content running for free!
Australia Survival Kit Essentials
Let's Go to Australia Greeting Card
You'll want something to write a witty message about your loved one's departure to Australia, won't you? This greeting card is great to give alongside your Australian survival kit. Purchase one or browse for similar here.
A Universal Adapter

They won't get too far without an adapter for Australia; and in these days, when we all have about five electronic items that need to be charged all the time, an extra adapter is always handy! (They also seem to be the first things to conveniently disappear in hostel dorm rooms… hmmm!). This universal one is great for other countries and trips, too. Check out this great universal adapter here.
A Road Atlas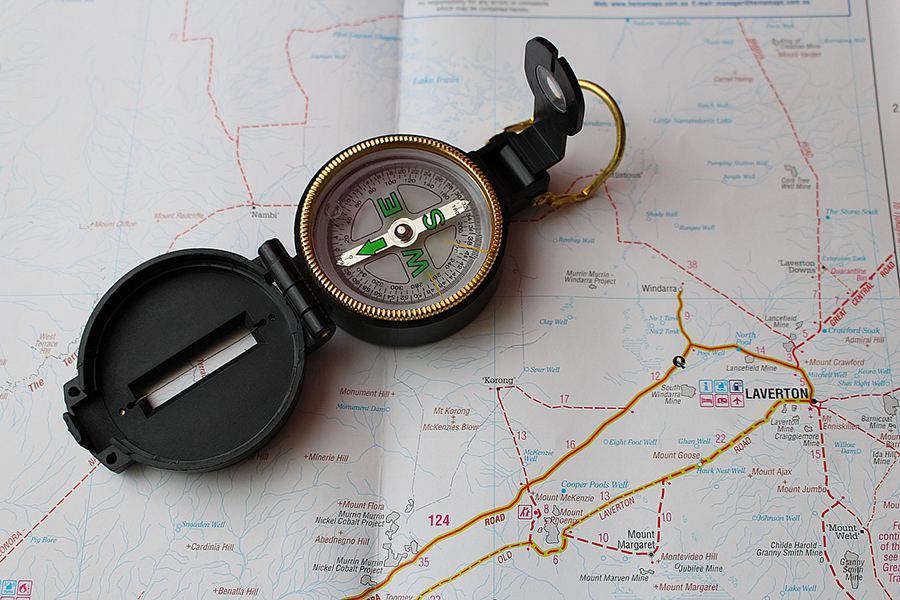 If your friend or relative is planning on a road trip in Australia (and they should be – it's the very best way to see the country) or just wants to plan their bus or train route in great detail, a road atlas for all or part of Australia is a great gift idea. Check out this Michelin road atlas here.
Sunhat
They don't lie about the sun in Australia. There's a hole in the ozone layer, meaning you can get burnt there even on cloudy days: it enticed this slip! slap! slop! campaign within Australia. A wide brimmed sunhat is a fantastic way to stay protected! If you want to buy gifts for someone travelling to Australia that will help them stay safe, definitely invest in sun protection. Here's a link to the one pictured or click here to purchase a stylish woman's hat.
Sunglasses
Same for sunglasses. Get a good pair and your friend or relative's eyes will forever thank you. How about these aviator sunglasses?
Factor 50 suncream
Need I say more? A high factor suncream is pretty much essential to protect your skin. Anything less than 50 won't cut it – and it's especially important when your friend or relative first gets out to Australia. Order some quickly and easily here.
Compass
Perfect if they're planning on doing any bushwalking (which by the way, in Australia means 'going for a walk in the countryside' rather than 'walking through a bush') or planning on scaling any mountains, a compass is a great Australia survival kit item for the intrepid. Purchase a seriously swanky one here.
Kindle
Australia's a big country, meaning if your friend or relative is exploring more than one state (or even the same state – it's a 42 hour drive from Esperance to Kununurra, which are both in Western Australia!), they'll likely have some long journeys where they will need entertainment. A kindle is perfect for this – it's lightweight, has four weeks battery life and can store hundreds of books. Kindles are also perfect for quiet nights in hostels (hostel wifi in Australia has a reputation for being absolutely shocking – unfortunately Netflix will probably not work!) or nights spent camping. Purchase a kindle paperwhite or others using this link.
Head Torch
Which brings me onto my next suggestion – a head torch is a great gift idea for people going to Australia. There's so much staggering natural beauty in Australia, your loved one will likely spend some time camping. A head torch, while not the most fashionable, is essential and one of the best gifts for someone travelling to Australia. It's also great for backpackers staying in hostel dorm rooms, for reading or locating things after the main light goes out. Check out a range of head torches here.
GoPro
I can't think of many places that are better to have a GoPro in than Australia; with the amount of adrenalin-boosting adventure activities and underwater filming opportunities, a GoPro is ideal. There's a range of different GoPros to suit various budgets, but I personally use and love the HERO 5. Buy this one or browse for others here.
Aboriginal Flag Pin
Pay respects to Australia's Aboriginal population with an Aboriginal flag pin. It's incredibly important to know about this ancient culture while travelling Australia; and also to be educated about the atrocious things that happened to them when European settlers invaded the land. Wearing an Aboriginal flag represents solidarity with the Indigenous people of Australia, and it's a great present to take to Australia. Purchase one here.
Australia Memory Book

This scrap book is a fantastic place for your loved one to stick any tickets, photos and other memorabilia, and write about their experiences. It's great for them to take on the road with them, so they can keep it updated while the memories are still fresh! This beautiful one can be bought here.
Australian Survival Kit: funny items
Hat with Corks
This is a semi-serious item – the flies in the Northern Territory are a little out of control and these hats do actually come in handy. But this hat with corks makes for a great funny present for someone going to Australia! Purchase one here.
Inflatable Kangaroo
There's no animal that represents Australia quite like a kangaroo, and every traveller is delighted the first time they spot one of these interesting marsupials in Australia! An inflatable kangaroo is a funny photo prop to add to your Australia survival kit. Click through to buy one!
Men At Work – Business As Usual CD
I know, nobody buys CDs anymore, BUT this Australia band not only sung 'Down Under', they have an entire CD full of Aussie belters. Your friend or relative can either take the CD with them or export the songs onto their iPod or phone before leaving, so they can listen to the tracks on the plane as they approach this new land Down Under! Buy the CD here.
Australia Photo Frame
A sure way to make friends in a hostel! This selfie photo frame is perfect for novelty shots – just incase anyone forgot they were in Australia! Purchase this fantastic prop here.
Travel Safely Australia Keyring
This little reminder can be attached to hostel or hotel keys or backpacks and serves as a little message from home – to always be safe. Purchase one here.
Survival Kit in a Can
While not specific to an Australia survival kit, this is a great addition for any backpacking trip. It includes little objects which all represent a specific purpose, such as a marker pen to 'mark the start of a new journey'  and a sponge to 'soak up all the memories'. click through to see the rest!
Six Pack Beer Belt
Fact: Australia loves its beer. And if your friend or relative is the kind of person who can drink cans quickly, why not get them the ultimate six pack beer belt, so they can carry around a whole pack at once? Purchase it here!
Flamingo Drinks holder

If you're visiting during Australia's spring, summer or early autumn, or are in the north of the country at any time of year, it's going to be HOT. Your loved one will no doubt be seeking water and alcohol at some point, which is where this inflatable flamingo drinks holder is perfect. Check them out here!
Australian Survival Kit Books
Aussie Slang Guide
Australians have a unique way of saying things, where everything is shortened and often an 'o' is added on the end – bottle shop is bottleo, afternoon is arvo and service station is servo. Then there's just strange colloquialisms – cigarettes are durries or darts and tucker is food. And sometimes words are shortened only to then be lengthened again – confusing much? Save your friend or relative from a lot of head scratching by adding an Aussie Slang Guide to your Australia survival kit! Check out this Lonely Planet Guide here.
In A Sunburned Country by Bill Bryson
An unlikely travel guide, the absolutely hilarious Bill Bryson navigates his way through Australia, making witty quips along the way. He does give a great amount of historical information and travel ideas – which are often delivered in a humorous and rather sarcastic way. I did a few things on the basis that Bill Bryson mentioned them in his book, so it's a great readable resource for the traveler to not only be entertained, but to learn a little about the country too. Click here to read more about the book and to purchase it.
Lonely Planet Australia
If you're after a more traditional guidebook, Lonely Planet trumps all others. With sections on every state and territory and tips about what to do, where to stay and where to eat in towns, cities and national parks all over the country, it's a one-stop shop for anyone planning their adventures around Australia. Click through to take a look and to purchase it!
Follow the Rabbit-Proof Fence by Doris Pilkington Garimara
As previously mentioned, it's incredibly important for any travelers to Australia to make an effort to learn about Aboriginal culture. Follow the Rabbit Proof Fence details three girls' journey back home after they were taken from their family, which was a tragic reality of 'The Stolen Generation', when Aboriginal children were ripped away from their parents and placed with European families. This book and others like it help to uncover the reality of what happened in Australia when Europeans invaded; it's important to read these to get a greater sense of respect and awareness for the native people of Australia. Purchase the book here.
And finally…
I've travelled all over Australia and know my way around. I've explored the popular backpacker route of the east coast, drove up the west coast, through the red centre, around the Kimberley region of Western Australia, around Tasmania and along the Nullarbor on a Melbourne to Perth road trip, and have lots of blog posts all about road tripping in Australia. Please refer your friend or relative for this blog for travel advice, tips and recommendations. I'm always happy to chat too – drop me a message over on Facebook if you have any Australia questions!