Are you wondering is Malta expensive? Read on for my full guide!
Golden limestone buildings bathing in the sun, waves lap gently onto the shore from all over the island and an inescapable sense of history wafts in the air.
This Mediterranean island nation, known for its sun-kissed seascapes, centuries-old honey-coloured buildings, and vibrant culture, holds an allure that transcends traditional beach holidays.
But what is the cost of travel in Malta? Is it an expensive destination?
I visited the Southern European nation twice in Spring 2023, and here's my comprehensive guide to budget-friendly travel in the region.
Is Malta expensive?
First up – no, you don't need to sell all your worldly possessions on Ebay or cash in big at Lottoland to visit Malta.
Compared to other Western European countries, Malta's actually very affordable.
That being said, travel here can add up, especially if you're eating out a lot and doing a lot of pricey activities.
But generally, I think it's an affordable country – especially if you follow all of my tips for budget-friendly travel!
What is the cost of travel in Malta?
Here's what I spent in one week in Malta:
€331.14 on food, drinks and transport
€239.28 for my half of the accommodation
€183.60 on activities (scuba diving and Gozo and Comino tour)
My flight was €188.63 – these can be found for cheaper if you fly from London (we flew from East Midlands) or book in advance/ out of peak times.
Total cost: €942.65
This could definitely be cheaper: I booked my flights quite late, wasn't on a strict budget, drank plenty of Aperol Spritz and ate out half the time.
But I think I found a great accommodation and cut some costs well, without sacrificing on enjoying the holiday!
Obviously, if you're spending 4 days in Malta or less, you'll spend less money – although if you cram lots into 4 days and factor in flights, it may end up not being as cost-effective as being away for a week.
Food Costs in Malta
Dining out in Malta is a treat for the palate, with a fusion of Italian and Middle Eastern food – with plenty of dishes that are uniquely Maltese!
I found that I was paying €10 to €12 for a typical meal – usually for a pizza or pasta – fancier dishes can come up to €30 or more.
Do you fancy a tipple? Cocktails start at around €7 and cost up to €10, while a pint of beer or a glass of wine ranges between €3 to €5.
So, we're talking quite standard prices for drinking and eating out in Western Europe – maybe slightly cheaper than tourist spots or expensive cities in Italy or France, although wine tends to be more (thanks to the fact that most wine in Malta is actually imported!).
However, a clever mix of local street food and home cooking can keep your food budget in check.
Why not try local street food like pastizzi, a flaky pastry filled with decadent ricotta cheese or mushy peas, or a ftira, a traditional pizza-like snack?
Better yet, choose accommodation with a kitchen and cook your own meals! A 20-euro shopping spree at the local Mini Mart can cover breakfast and a couple of dinners for a few days.
I bought pasta, plenty of veggies, pesto, cream and feta cheese and made a deliciously creamy pasta dish, and always had plenty of fruit and yoghurt in for breakfasts.
If you are hiring a car in Malta, you could even head to the nearest Lidl and do a much cheaper shop.
Accommodation Costs in Malta
Accommodation in Malta varies, but again, it's generally cheaper than touristy areas elsewhere in Western Europe.
We stayed in the Pebbles Boutique Apart Hotel, which was around €70 per night.
Our plush studio apartment included a full kitchen, lounge area, super king size bed, modern bathroom with bath and shower and a balcony looking over the Sliema coastline.
We thought it was excellent value for the space that we got, and loved that we could self-cater.
Check out the aparthotel by clicking here.
On my first trip to Malta, I stayed for one night at The Suites – Piazza Kirkop, a guesthouse near the airport.
This cost just €50 and was clean, bright and fairly modern.
It also included breakfast!
While this accommodation was a reasonable price, it was outside of the main tourist areas, so I'm not sure if it would be suitable for a holiday in Malta.
If you're a backpacker, there are hostels around Malta, although prices for dorm-style accommodation in Europe have risen significantly in the last could of years.
Dorm rooms generally come in at around €30 euros. You can check out the range on offer at Hostel World.
For those looking to indulge, luxury hotels range from €170 to €300 euros per night – the first hotel I stayed at in Malta was the Raddison Blu in St Julian's, which boasted an outdoor pool, spectacular seafront location and deluxe comfortable rooms.
Click here to take a look at it.
Transportation Costs in Malta
One of my favourite budget hacks for Malta? Use the buses.
Bus travel in Malta is cheap and reliable.
Valletta bus station serves as the central hub for Maltese buses, but the routes reach the nooks and crannies of the island.
I took a network of buses on a day trip from Sliema to Dingli Cliffs, hiked to the Blue Grotto and returned by bus – and it cost me just four Euros for a whole day's adventure!
It's easy to pay using a contactless card, or if you're taking a few buses you can prepay for an on-bus ticket.
Alternatively, hop into a Bolt ride, with fares for short journeys ranging from €5 to €10 euros. Bolt is a taxi-hailing app like Uber, and it worked exceptionally well in Malta, with some Bolts turning up literal seconds after I ordered them.
If you fancy the freedom of self-driving, car rentals are available, with rental prices averaging at €34 per day. I didn't rent a car in Malta so can't comment on exploring the island this way, but it's a popular way to see the sights!
Activity Costs in Malta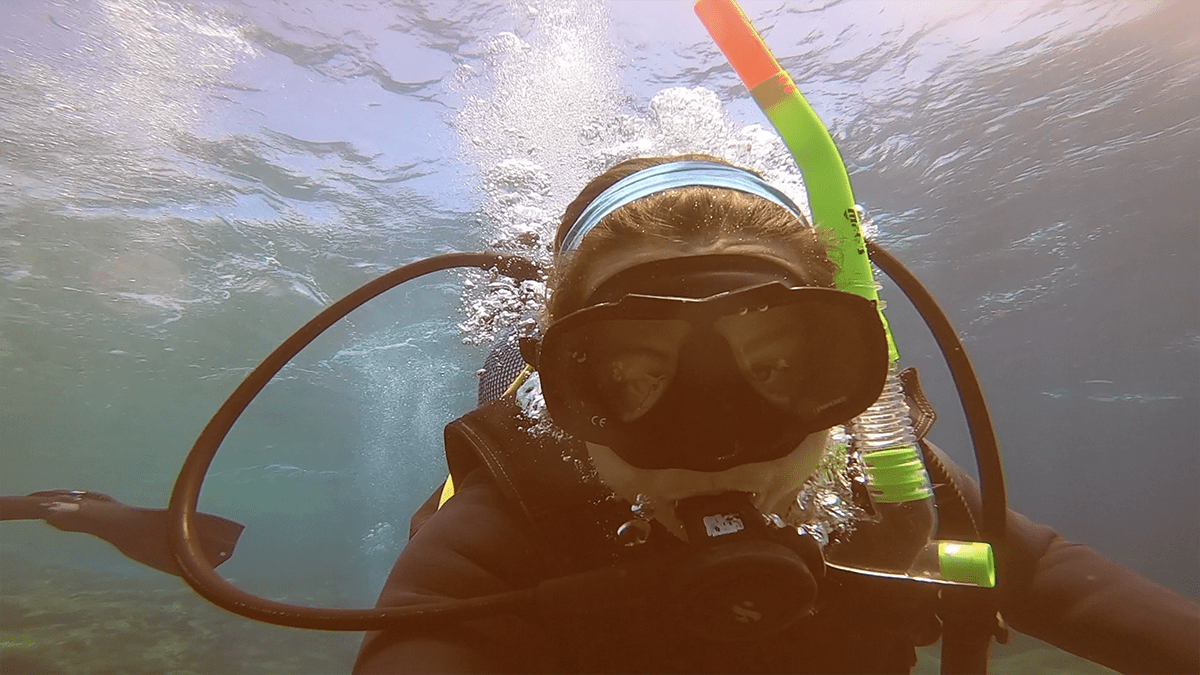 The cost of activities in Malta varies widely.
I just did two paid-for activities in Malta – a boat trip to Gozo and Comino, which cost £36.97 per person, and scuba diving which cost £120.71 (140 euros).
Other than that, we walked around Malta's historic cities (free), enjoyed hikes along the coast (free – travel costs only needed!), visited the Commonwealth War Graves where my great uncle was laid to rest (guided tours are free) and basked on the island's beautiful beaches (also free!).
I did a few other activities on my first trip to Malta, which come at an additional expense.
Here are some activities and their prices (if you're interested on any, you can click on the activity name to book).
Flight Costs to Malta
Flight prices to Malta can be quite affordable, especially from the UK and elsewhere in Europe.
Costs fluctuate based on the time of year and how far in advance you book, but budget carriers ensure that there are usually some cheap flights.
I paid £162 for my flight, which I booked five weeks before travelling to Malta in April.
This only included cabin baggage; there was an extra cost for hold luggage.
If you're flying from North America or elsewhere outside of Europe, you will probably need to change elsewhere in the continent.
Budget-saving tips for Malta
Here are my best tips for visiting Malta on a tight budget!
Time your trip right: Consider visiting Malta during the off-season or early in the season, as the summer months are typically more expensive. Not only will you avoid the tourist rush, but accommodation prices are usually more affordable during these periods.
Prioritize one or two paid-for activities: There are tonnes of free things to do in Malta, so I'd recommend focusing on just one or two main activities – I did this, and chose the Gozo tour and scuba diving.
Eat pastizzi: It's not the healthiest, but it's certainly tasty! Dining on pastazzi for lunch each day can save you some serious bucks – the pastry is just 0.5 euros.
Use the bus network: As mentioned above, the bus network in Malta works efficiently, and it's seriously affordable!
Pack a reusable water bottle: Tap water in Malta is technically ok to drink, although I'd recommend drinking filtered water where possible. But I'd recommend packing a reusable bottle and seeking out water filters where possible!
Use Top Cashback: I'm a big fan of Top Cashback, a website where you get cashback when shopping with one of their partners. Click here to try it out.
Ensure you have insurance: This will avoid any nasty surprises while you're in Malta! If you're from the UK, bring your European Health Insurance Card too.
Are you ready to visit Malta?
The Mediterranean charm of Malta doesn't have to drain your wallet. With savvy planning, you can enjoy this beautiful island without breaking the bank!
Hopefully, this article's shown you how to explore Malta on a budget; or answered the question "is Malta expensive".
Now that you understand how to navigate Malta on a budget, there's no better time to start planning your wallet-friendly escape to this enchanting island!
FAQs about visiting Malta on a budget
Is Malta expensive as a tourist?
Malta is moderately priced as a tourist destination. Like any location, it depends on your travel style and budget. You can find budget accommodations and meals, but high-end options are available as well. It's not as cheap as some places in Eastern Europe, but it's also not as expensive as major cities in Western Europe.
How much is a meal in Malta?
The cost of a meal in Malta varies greatly depending on the type of restaurant. On average, you can expect to pay between €10-20 for a meal at a reasonably priced restaurant. For high-end dining, you could pay €50 or more per person.
How much is a pint of beer in Malta?
The average price for a pint of local beer in Malta is about €2-3 in most bars. However, prices can be higher in touristic areas and upscale establishments.
Is Malta expensive or cheap?
Compared to many Western European countries, Malta is considered to be reasonably priced. It's not as cheap as some Eastern European countries, but for a Mediterranean island with a rich history and stunning landscapes, it offers good value for money.
How much does a beer cost in Malta?
The cost of beer in Malta varies by location and the type of beer you choose. Local beers are usually cheaper, costing around €2-3 per pint in a typical bar or restaurant.
Are drinks expensive in Malta?
The cost of drinks in Malta is relatively moderate. Local beers and wines are quite affordable. A pint of beer might cost €2-3, while a glass of local wine might be around €4-5. However, imported drinks and cocktails at high-end bars can be more expensive.
How much is a cup of coffee in Malta?
A cup of coffee in Malta can typically cost between €1-2.5, depending on where you go. Cafes in tourist-heavy areas may charge a bit more, while local establishments might offer lower prices.
Is Malta cheap compared to UK?
Overall, Malta tends to be cheaper than the UK, particularly when comparing the cost of living. Accommodation, meals, and general goods and services are all likely to be less expensive in Malta than in most parts of the UK.
How much money do I need for 3 days in Malta?
The amount of money you'll need for 3 days in Malta can vary depending on your lifestyle and planned activities. On average, budget travellers could get by on around €50 per day, covering accommodation, meals, and basic activities. So for 3 days, a budget of around €150-€200 would be reasonable (without the cost of flights).
How much money would you need for a week in Malta?
For a week in Malta, a budget traveller might spend around €350-€400, while those seeking more comfort and luxury might spend from €700-€1000 upwards. This includes accommodation, meals, transport, and activities but not flights. It's always recommended to have a little extra budgeted just in case.