Vampires? No. Fast Internet? Yes. Incredible food? Yes. Skiing in the Carpathian Mountains and swimming in the Black Sea only a drive away? Yes, and yes. Friendly people, who are ready to introduce you to the bustling nightlife? Absolutely! Living in Romania is an adventure.
The country is the gateway to the Orient and the place where the East meets the West. Therefore, it's a place of contrasts like you've never experienced. Okay, and maybe some vampires.
If you are interested in moving to Romania, or if you have already decided to move to this beautiful country, I have put together a list of useful information that will help ease your transition. Here is everything you need to know about what it's actually like to live in Romania!
Living in Romania: What you should know
Romania on a budget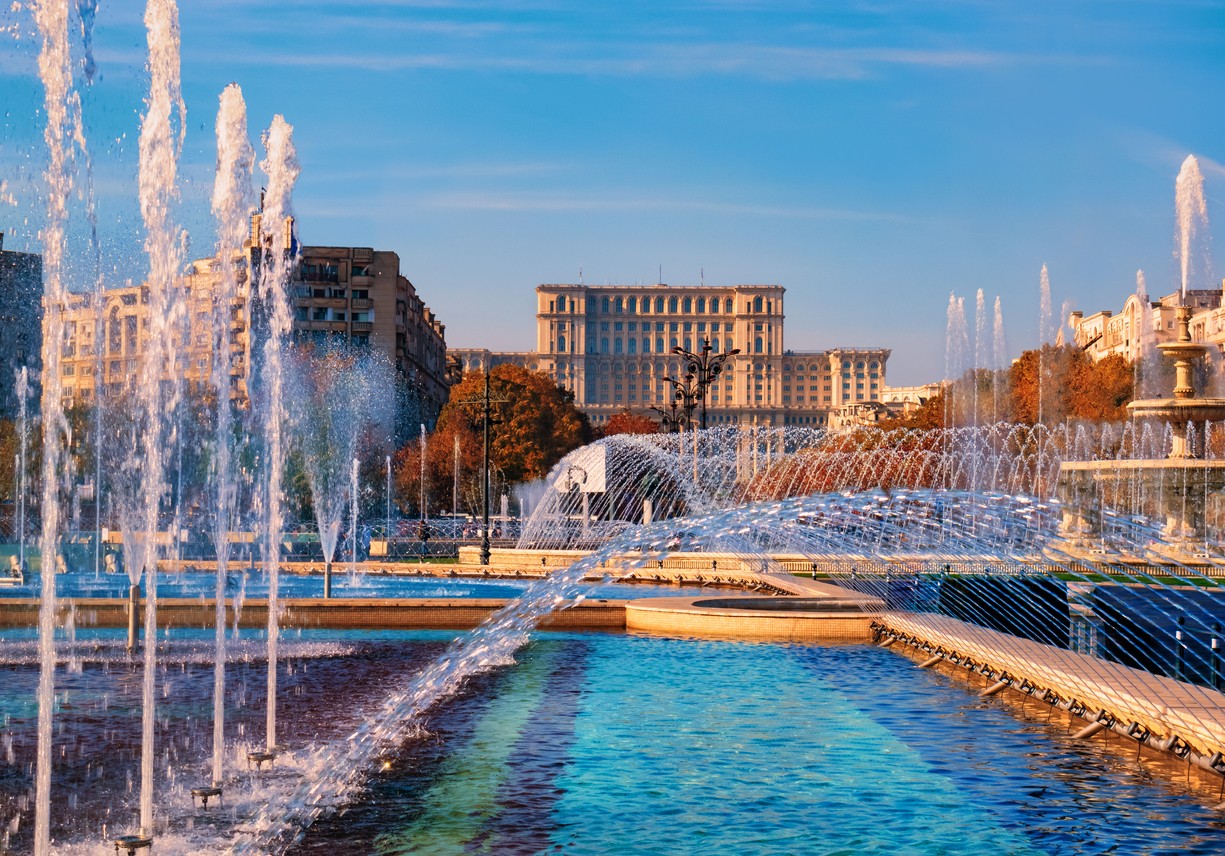 Let's begin with the cost of living in Romania. If you're planning on living in this country, will it be cheap or will you have to stretch your pockets? As a foreigner living in Romania, you will soon discover that the country offers the same shopping options as many other European countries – but it can be very cheap!
In other words, when it comes to supermarkets, for example, in Romania you will be able to shop at Lidl, much like in the UK, at Kaufland the same as in Germany, or at Carrefour and Mega Image such as in France and Belgium.
If you want to buy a new pair of jeans, you will be able to shop at the same clothing stores that exist throughout the rest of Europe and at the same prices – H&M, Zara, Forever 21, and more.
Don't worry, Romania offers luxury retailing as well! Therefore, if you're in the market for a Gucci bag or a bottle of Chanel, you will be able to buy them at the exact prices set by the brands.
Good news – apartments are cheap in Romania!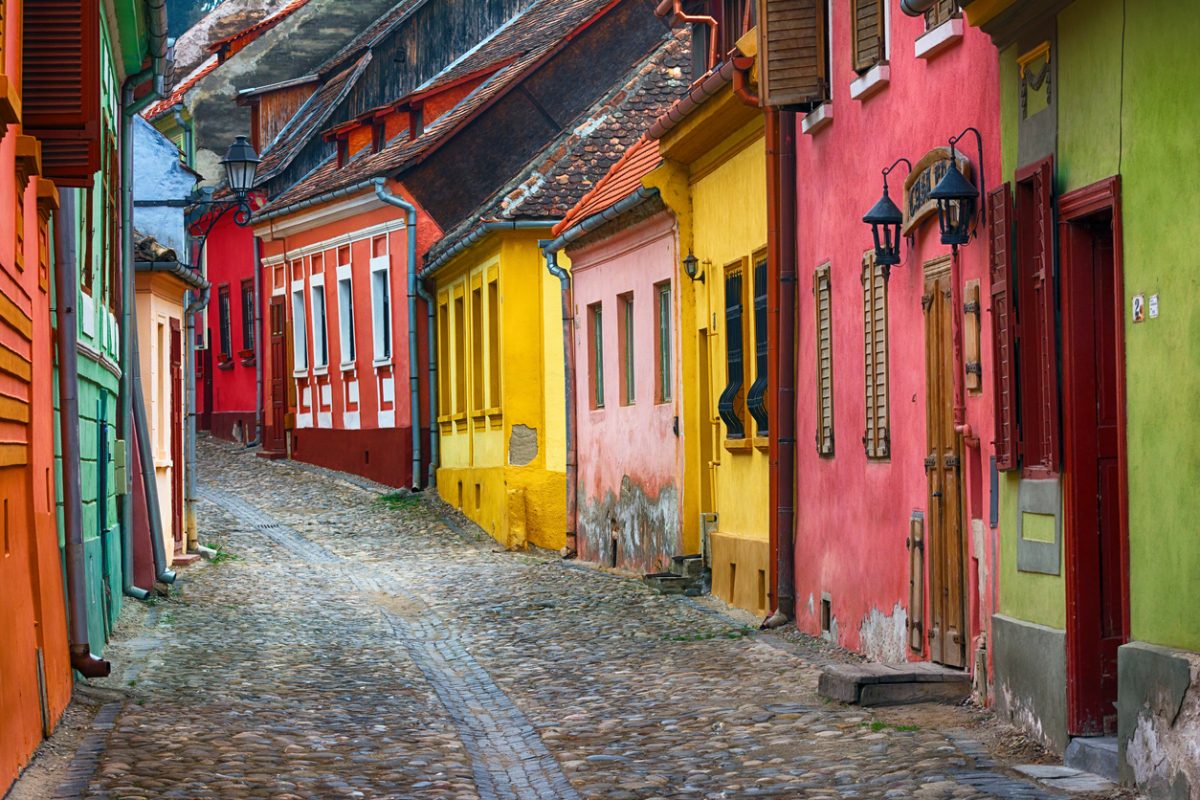 That is if you want to rent one while you live in Romania. One of the best things about moving to Romania is finding and paying for accommodation.
To begin with, you should have no problem finding a place to stay. Whether you are planning on living in one of the big cities of Romania such as Bucharest, Cluj, Brasov, or Iasi, or in one of the smaller towns, there is plenty of accommodation to go around.
Not only that, but there are lots of easy to use websites that will help you choose a great apartment.
The second-best piece of news is that accommodation is super cheap in Romania.
Depending on what you're looking for, renting an apartment costs between 250 and 500 euros per month, which is well below the European average.
Top Tip– Romania has not switched officially to the Euro yet, but almost all landlords will ask you to pay rent and utilities in euros.
Romanian WiFi is excellent!
If you thought cheap accommodation was fantastic, wait until you hear about Internet speed and prices. Currently, Romania has the third-fastest broadband Internet in the world.
Not only that, but Romanian Internet is also the cheapest. You can have it installed for eight euros per month. This is an absolute bargain even when compared with other countries that offer it for very low prices such as Hungary and Poland.
Romania is famous for its hospitality
You will notice two things in the first few days after you move to Romania: how beautiful the people are and how friendly everyone is. Just a warning – this might make you fall in love with the country even more!
But this also means that it will be very easy for you to make new friends. Romanians are warm and hospitable people who love to make everyone feel welcome. As a result, you won't have any problems in becoming acquainted quickly with the locals and making friends.
Top tip– one of the best ways to meet new people and befriend them is to take Romanian classes, or classes on Romanian culture.
You can also hire a private tutor to teach you the language. Ask him or her to introduce you to their friends. Chances are they will be more than happy to invite you to go out with them to bars, cafes, and parties. The only thing you have to remember is to respect all the cultural norms. Which brings us to our next point…
Romania has a different culture – what do I need to know?
If you are planning to move to Romania or if you already live in Romania, the most important thing is to understand that the country has an entirely different culture than the rest of Europe.
As mentioned, Romania sits right at the border between the East and the West. This means that it has a little bit of both, and this shows when it comes to cultural norms. Let's look at a few examples.
It is very important that you show proper respect for Romanian culture, traditions, and history. Romanian people like to dress in traditional and ethnic clothing to celebrate special holidays. These include the 1st of March – the birth of spring, the 1st of May – Labour Day, or the 1st of December – Romania's national day. Celebrate with them, but don't appropriate clothing or any other traditional symbols!
When visiting a Romanian person's house, they consider it good manners to bring a small gift and some flowers. The gift can consist of a little box of chocolates, a bottle of wine, or a toy for the children.
If you decide to bring flowers, they should always be in an uneven number, meaning 3, 5, or 7. Romanians only give even-numbered flowers on funerary occasions.
At the same time, remember to remove your shoes when entering a Romanian person's house, even if they don't mention it or say shoes are ok. It is considered rude to keep your shoes on inside – and your host will appreciate it if you take the initiative and take your shoes off!
If you have been invited for dinner or a holiday celebration, make sure you eat as much as you can. They have probably spent the entire day cooking for you, and they will feel offended if you eat very little.
Romanian cuisine is outstanding
If you're thinking about moving to Romania, I promise you that one of the reasons which will help you make up your mind is the food. Romania has delicious traditional cuisine that is specific to the Balkan and Middle East geographical regions.
Romania's most traditional dish is called "sarmale" which translates to stuffed cabbage rolls. The diet also includes a series of beef and chicken soups as well as comfort foods such as hardy stews or creamy polenta with lots of butter.
One of the best things about traditional Romanian cuisine is that it has an entirely vegan side. This is due to the fact that Romania is a deeply religious country and enjoys long periods of fasting throughout the year.
During these periods, Romanians are not allowed to eat meat, dairy, eggs, or any type of animal products. As a result, over hundreds of years, they have perfected a plethora of vegan recipes that are incredibly delicious.
However, if you're not in the mood for traditional Romanian food, but you still want to live in Romania, don't worry! The country is an absolute melting pot when it comes to food. Every big city and the small town boasts a vast range of international restaurants to choose from. You can have food from any country in the world from Italy to Japan to Thailand.
Any day of the week! And at any hour. Speaking of which…
Get ready for Romania's nightlife!
If you are a foreigner moving to Romania, this might count as a proverbial cultural shock. Romania is a country that runs 24/7. What does this mean?
First of all, supermarkets and shops stay open very late. Most of them are open until 10:00 PM to make sure everyone has a chance to do their shopping. Other supermarkets are open around the clock.
The same goes for pharmacies, in case you ever need one. Most of them stay open until 8:00 or 9:00 PM, while others are open non-stop.
But the thing that you will enjoy most is Romania's nightlife. This includes restaurants, bars, cafes, and clubs. Let's break them down.
In Romania, most restaurants are open very late, until one or two am. The kitchen runs completely staffed, which means you will be able to order anything you want until those late hours of the night. The same goes for fast food restaurants, such as McDonald's, KFC, and Burger King, which are all open until 1:00 AM.
Most bars and cafes are open until or 4 AM. However, some have an "open until the last customer" policy. Apart from that, you should also know that in general, bars and cafes are very friendly. This means that they will usually let you sit on their terrace or at their tables outside even after they have closed if you still want to spend some time with your friends.
The clubs in Romania are usually open until morning or until the last customer has gone home. This can also mean until the next day at 11:00 or 12:00 PM. As a general rule, in Romania, no bar, club, or cafe is in a hurry to throw you out or to make you feel unwelcomed. Come in, have a drink, and stay as much as you want!
There's also epic natural beauty and cultural attractions
There are so many beautiful places to visit in Romania. We have epic hiking opportunities, especially in Transylvania, where the Carpathian Mountains offer jawdropping vistas over the land. There's a coastline too, on the Black Sea – perfect for a summer break.
Bucharest is home to a lot of cultural attractions. There are quite a few things to see that are related to Communism in Romania, but also plenty of other places to visit that show other parts of the country's history, as well as it as a modern nation. Be sure not to miss all of these amazing castles in Romania while you're living here!
Car hire in Romania is fairly easy if you'd like to see all of these places by road tripping!
Are you ready to move to Romania? 
When asked what they know about Romania, most people will tell you stories about vampires and Dracula. In reality, if you move to Romania, you will discover that it's a country of very friendly people who cook incredible food, a country that has one of the fastest and cheapest Internet speeds in the world, a country with an amazing nightlife you can lose yourself in, and a fascinating culture that is just waiting to be discovered. Are you ready to move to Romania?
About the Author
Mariuta has been a copywriter for six years. She writes compelling and engaging copy and lives in Bucharest where she can be found wandering the bookshops.