It's no secret that Australia is a must-see while traveling the world. The country offers visitors all types of opportunities to see some of the most breathtaking landscapes, interesting wildlife, and unique culture on earth.
Whether you're an interested amateur photographer, an avid camper, or just someone who loves to explore off the beaten path, there's something for everyone in Australia.
In this article, we'll tell you all about the various things you should do while you visit this continent.
See Penguins At Phillip Island
Phillip Island is home to a large population of penguins, and visitors can see them up close at the Penguin Parade.
Every evening, the penguins come ashore to sleep, and you can watch them waddle their way up the beach from the comfort of your own car or a special viewing platform.
Penguins aren't the only animals you'll see on Phillip Island.
The island is also home to koalas, wallabies, and echidnas. You can learn all about these native Australian animals at the Phillip Island Nature Parks' Visitors Centre. It is open from 11 am to 5 pm every day.
Watch Kangaroo Interactions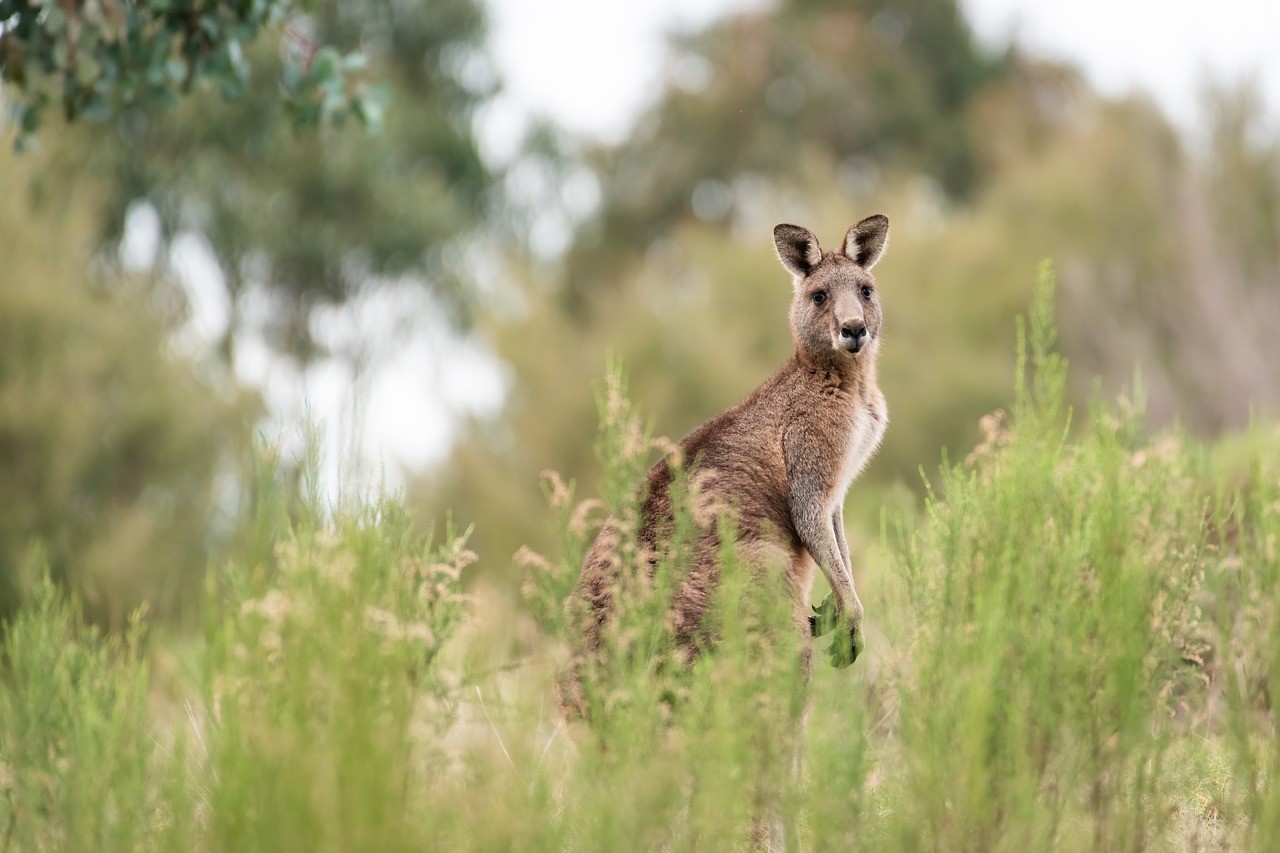 If you're lucky enough to encounter a kangaroo while visiting Australia, there are some important things to remember. First, never approach a kangaroo from the front as they may see this as a threat and react aggressively.
Instead, try approaching them from the side or behind. Once you're close enough, extend your arm slowly so the kangaroo can sniff you and become accustomed to your presence.
When petting a kangaroo, be sure to avoid their tails as they are very sensitive. Instead, focus on stroking their backs or heads.
And finally, remember to always give the kangaroo ample space and never corner them as they may feel threatened and become agitated.
You can also watch them from afar at one of the many wildlife sanctuaries located throughout Australia.
Have A Picnic At Kings Park
If you're looking for a breathtaking picnic spot in Western Australia, look no further than Kings Park. This urban oasis is located right in the heart of Perth and offers stunning views of the city skyline.
There are plenty of picnic spots to choose from within Kings Park, so you're sure to find one that's perfect for you. Whether you want to relax in the shade or soak up the sun, there's a spot for you. And if you get hungry, there are plenty of cafes and eateries nearby to keep you fuelled up.
Other fun things to do at this beautiful park are taking a walk through the stunning botanical gardens, or visiting the State War Memorial.
Kings Park is also a great place to bring the kids, with plenty of playgrounds and open spaces to explore. In that open space, they can have a gel blaster war among themselves as gel balling is the latest craze in Australia. Just make sure you create rules for them so that nothing gets out of hand.
Visit Uluru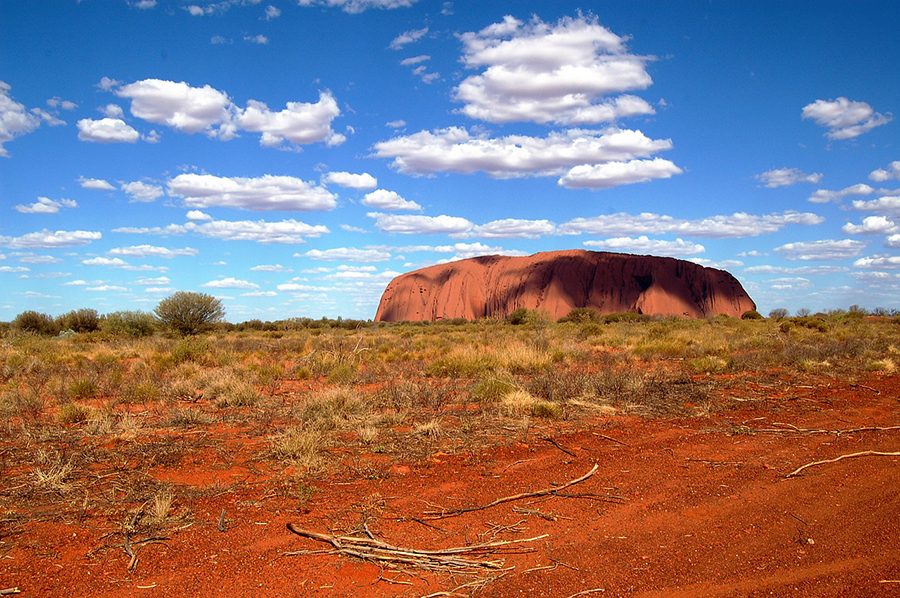 Uluru (previously known as Ayers Rock but know correctly referred to as its Aboriginal name) is a large sandstone rock formation in the southern part of the Northern Territory in central Australia. It is the world's largest monolith, rising 1,142 ft above sea level with most of its bulk lying underground.
The rock has a long history of Aboriginal Australian association and is considered sacred to the Anangu people. Uluru is listed as a World Heritage Site.
The best time to visit Uluru is between April and October when the weather is cooler. During this time you can enjoy activities such as hiking, camel riding, and visiting the nearby Kings Canyon.
If you're visiting during the summer months, which are between November and March, make sure to pack plenty of sunscreen and water as it can get very hot!
Watch A Performance At The Sydney Opera House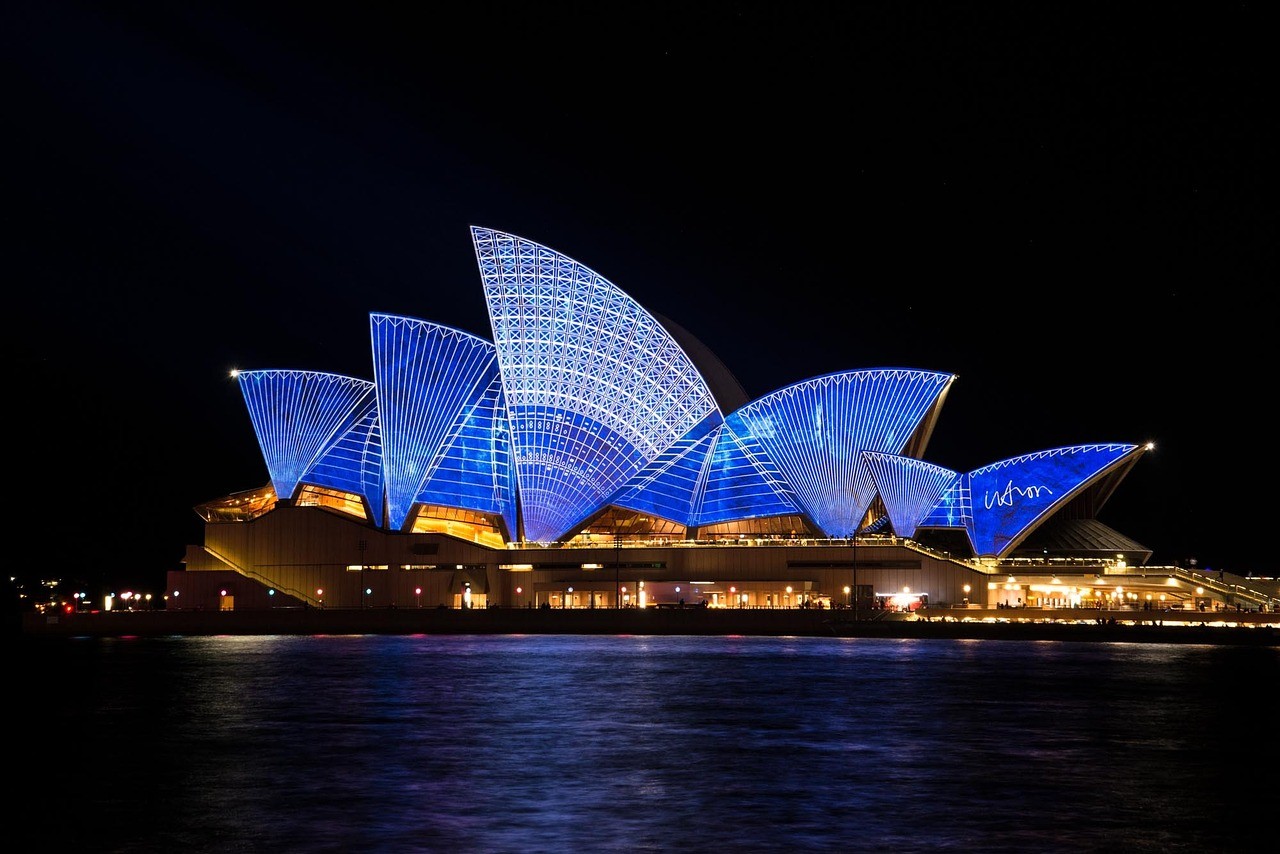 The Sydney Opera House is a world-renowned performing arts venue in Sydney, Australia. The Opera House is one of the most recognizable buildings in the world and is a symbol of Australia. It is located on Bennelong Point in Sydney Harbour, adjacent to the Sydney Harbour Bridge.
The Opera House was designed by Danish architect Jorn Utzon and opened in 1973. It comprises two main performance halls: the 2,679-seat Concert Hall and the 1,500-seat Opera Theatre, as well as a smaller experimental theatre. The building also contains a restaurant, café, bar, and retail outlets.
The Opera House hosts more than 40 performances each week, ranging from opera to ballet to theatre to contemporary music concerts. It is also home to the annual Sydney Festival and Sydney New Year's Eve celebrations.
Explore The Great Barrier Reef
The Great Barrier Reef is one of Australia's most popular tourist destinations. Located in the Coral Sea off the coast of Queensland, the reef is home to a diverse array of marine life and coral.
Visitors can snorkel or scuba dive to see the colorful fish and coral up close. There are also glass-bottomed boats that provide views of the reef without getting wet.
In addition to its natural beauty, the Great Barrier Reef is also an important ecological site. The reef is home to over 1,500 species of fish, 400 types of coral, and countless other marine creatures.
The Great Barrier Reef is one of the world's largest ecosystems and is vital to the health of the planet's oceans, which is why it's critical to protect it. Remember to always be respectful of the animals and plants you see.
You can read more about the best places to dive the Great Barrier Reef here.
Do An Outdoor Activity The Blue Mountains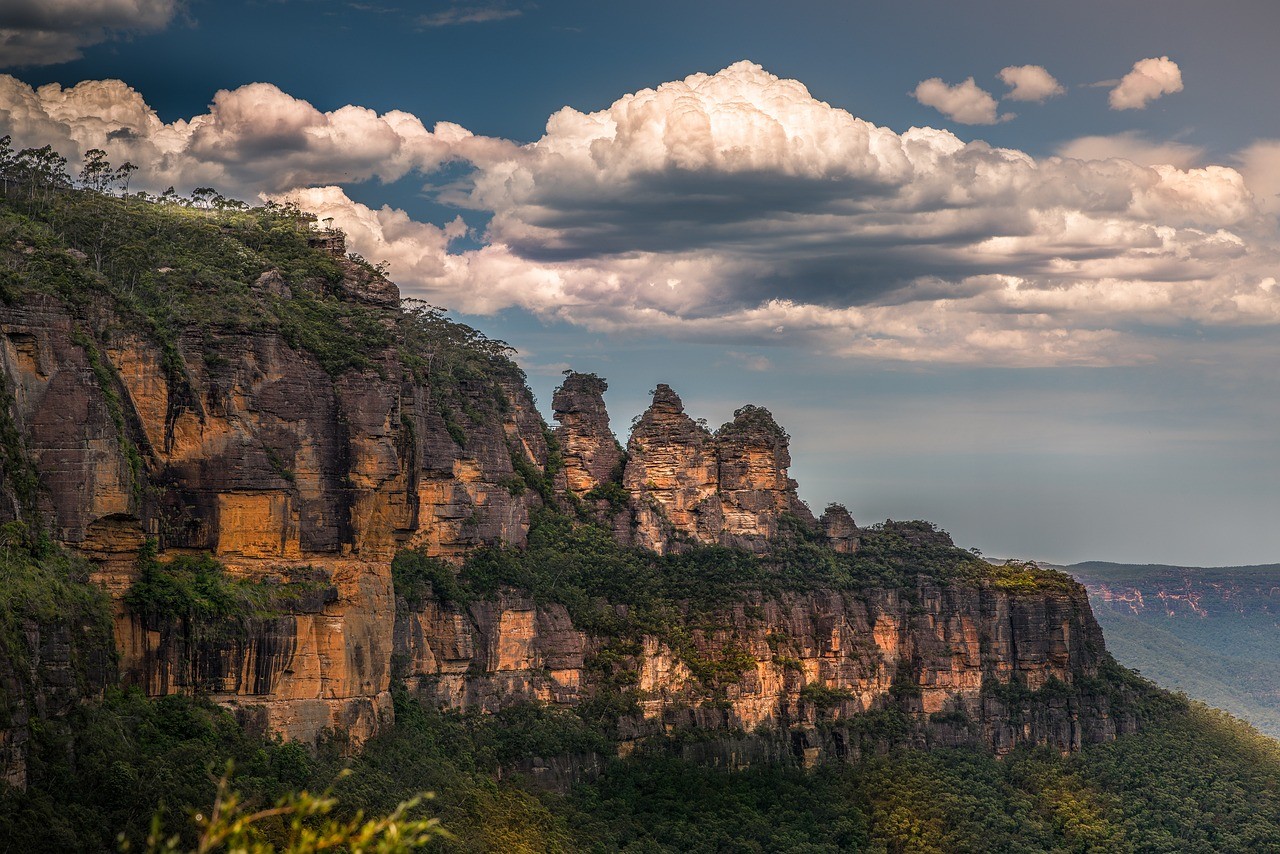 There are plenty of outdoor activities to do in the Blue Mountains. You can go hiking, mountain biking, camping, fishing, or even just take a leisurely stroll through the forests.
The area is full of wildlife and beautiful scenery, so it's the perfect place to get away from the hustle and bustle of city life.
If you're feeling adventurous, why not try rock climbing? There are plenty of cliffs and rocks to explore, and you can find a climbing partner easily enough. Or if you're more interested in water activities, there's canoeing, kayaking, and white water rafting available.
No matter what your interests are, there's sure to be an outdoor activity that you'll enjoy in the Blue Mountains.
Visit Bondi Beach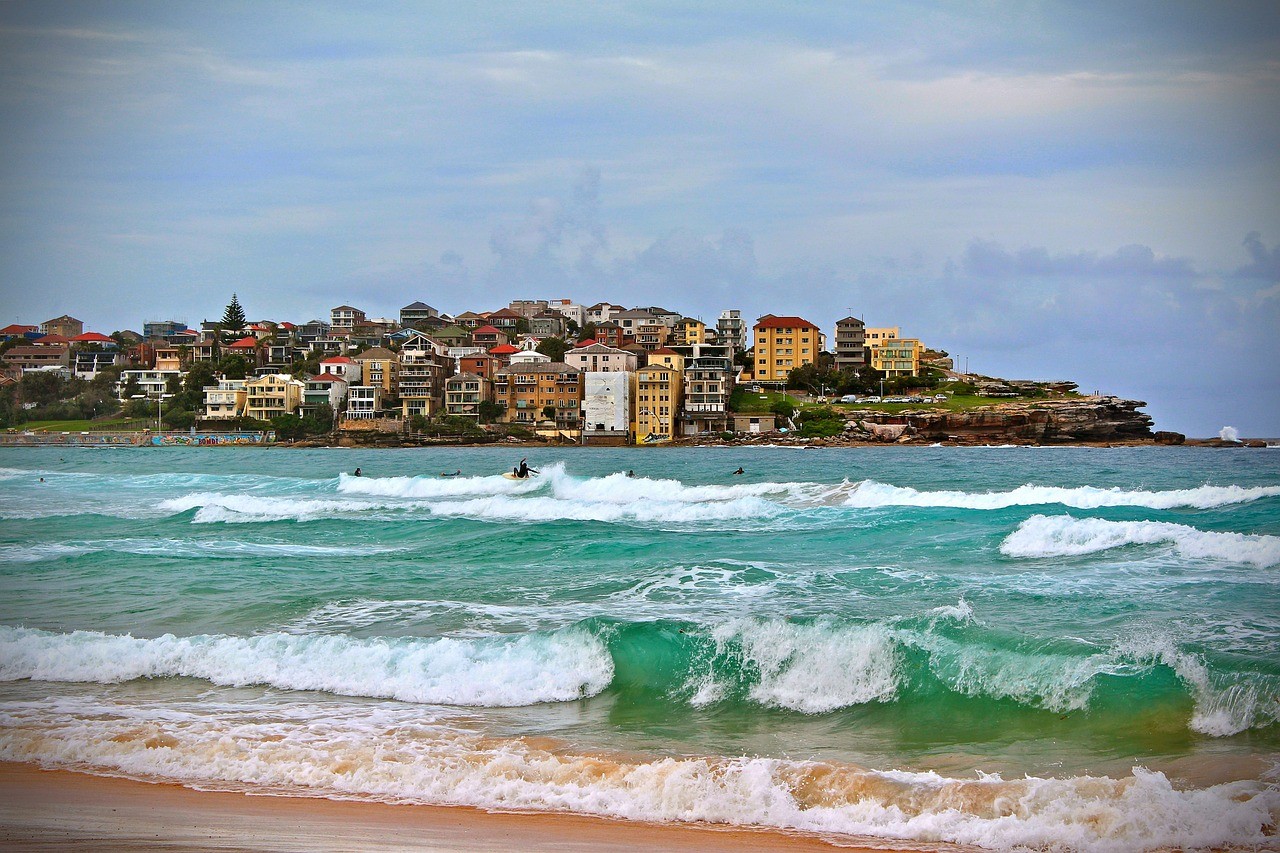 Bondi Beach is one of Australia's most iconic beaches, and every Sydney itinerary should include a visit here.
Located just 7 kilometers from the center of Sydney, Bondi Beach is a must-visit destination for any traveler to the smallest continent.
With its sparkling blue waters and golden sand, Bondi Beach is the perfect place to relax and soak up the Australian sun. There are plenty of beach amenities nearby, including restaurants, bars, and shops.
Plus, there are plenty of activities to keep you busy, from swimming and surfing to sunbathing and people watching.
Surfing at Bondi Beach is especially popular. The large waves and strong currents make it a challenging surf spot, but also one of the most rewarding. If you're not a surfer, you can still enjoy the waves from the shore.
Bondi Beach is open daily from sunrise to sunset and is free to enter.
Take A Boat Tour
By taking a boat tour, you can get up close and personal with the coastline, see the wildlife and learn about the history and culture of the area.
There are many different types of boat tours available, so you can find one that fits your interests and budget.
Cruise Through The Daintree Rainforest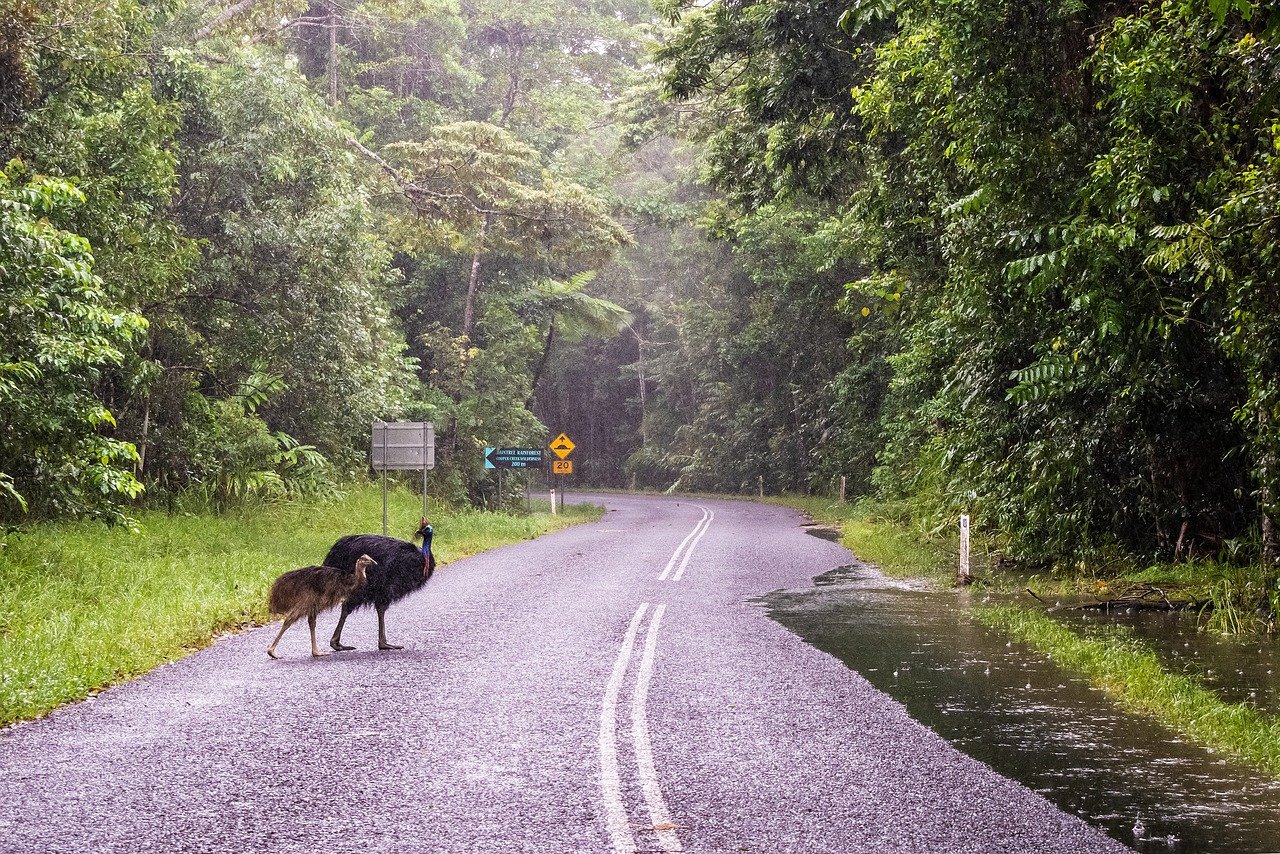 A cruise through the Daintree Rainforest is a great way to see the amazing flora and fauna up close. There are many different types of cruises available, so you can choose one that suits your interests and budget.
In fact, seeing the Daintree Rainforest is one of the best things to do around Cairns.
A popular type of cruise is the Daintree River Cruise.
This type of cruise takes you through the Daintree Rainforest. You will get to see some of the rarest and most endangered species in this rainforest, which makes this cruise a great option for those who are interested in conservation.
Some of those endangered animals include the cassowary, tree kangaroo, and crocodiles. The Daintree River cruise also lets you see the amazing beauty of the rainforest.
Of course, there are many different types of cruises available in Australia, so it's important to do your research before you book your trip and book it early as cruises get booked quickly.
Dine At Darling Harbor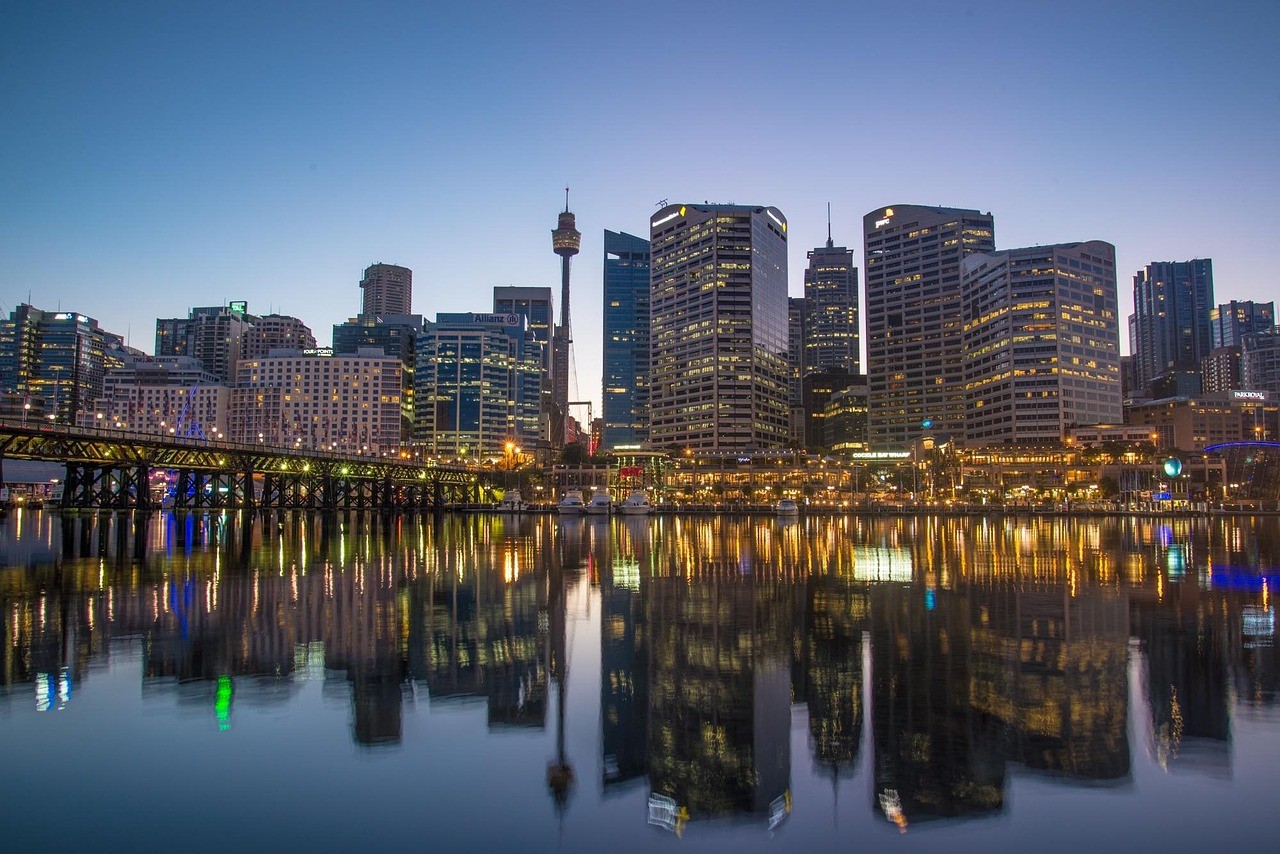 If you're looking for a waterfront dining experience in Sydney, then you should definitely check out Darling Harbor. There are plenty of restaurants to choose from, so you're sure to find something that will suit your taste.
And if you're looking for something a little bit special, then you should definitely try out one of the many fine dining establishments that Darling Harbor has to offer.
You'll be able to enjoy stunning views of the harbor while indulging in some of the best food that Sydney has to offer.
Some things to do at Darling Harbor after eating a delicious meal are to go for a walk along the promenade or to take a ride on the harbor ferries. There's plenty to see and do in this vibrant area of Sydney, so make sure you take your time and enjoy everything that it has to offer.
Bike Around Federation Square
Federation Square is a public space in Melbourne, Australia. It is located between Flinders Street Station and the Yarra River.
The square is adjacent to St. Paul's Cathedral, the Melbourne Town Hall, and the city's main shopping precinct.
Since its opening in 2002, Federation Square has become one of Melbourne's most popular tourist destinations.
The square is home to a number of cafes, restaurants, and bars, as well as retailers and cultural institutions such as the Ian Potter Centre for Australian Art.
One of the best ways to experience all that Federation Square has to offer is by bike.
There are a number of bike-friendly routes that wind through the square and past some of its most iconic landmarks.
Best of all, it's a great way to get some exercise while taking in the sights and a budget-friendly activity!
Go On A Helicopter Tour Over Lake Hillier
There are few experiences as exhilarating as a helicopter tour. And when that helicopter tour is over the stunning Lake Hillier on the small island continent of Australia, it's even more special.
Lake Hillier is a pink-hued lake located in Western Australia. It's one of the most unique lakes in the world, and a helicopter tour is the best way to see it. You'll get unparalleled views of the lake, and its surroundings, from up above.
The lake is surrounded by white sand dunes and is a popular spot for swimming, picnicking, and kayaking. It's also home to a variety of birdlife, including pelicans, cormorants, and black swans.
Visit The National Gallery Of Victoria
The National Gallery of Victoria is Australia's oldest, largest, and most visited art museum. With a collection that spans thousands of years of history and an impressive array of international artists, the National Gallery of Victoria is a must-see for any art lover visiting Melbourne.
There are three floors of gallery space to explore, plus a sculpture garden and cafe. Highlights of the collection include works by Australian masters like Fred Williams and Sidney Nolan, as well as European masters like Leonardo da Vinci, Rembrandt van Rijn, and Vincent van Gogh.
Shop At Queen Victoria Market
Victoria Market is the largest open-air market in the Southern Hemisphere.
A must on your Melbourne itinerary, it is a major tourist attraction and one of the city's most popular landmarks.
The market sells a wide variety of goods, including fresh produce, meat, seafood, flowers, and souvenirs. It is also home to a number of restaurants and cafes.
Go Wine Tasting At Yarra Valley
Wine tasting is a must when visiting Yarra Valley, one of Australia's premier wine regions. The valley is home to over 80 wineries, many of which offer tastings and tours.
There are a few things to keep in mind when wine tasting. First, it's important to pace yourself. Drink plenty of water in between glasses of wine, and don't hesitate to ask for a spit cup if you don't want to finish your sample.
Second, pay attention to your surroundings. Take note of the colors and aromas of the wines, and try to identify the different flavors.
Finally, have fun! Wine tasting should be enjoyable, so relax and savor each sip.
If you're planning on visiting the smallest continent, be sure to try out some of these things! From delicious food to unique experiences, you're sure to have a great time.