Spain is a charming country located on the Iberian Peninsula. While it is relatively small, each region has unique cultures, landscapes, and even languages.
It's no surprise that people from European countries and the world love living in Spain. The affordable cost of living, vibrant lifestyle, the excellent quality of life, and exciting cities make this country attractive.
If you're considering settling in this magnificent place, here is everything you need to know.
Living in Spain is relatively affordable
Spain, compared to many other destinations in the European Union, is a relatively affordable place. While the cost of living can vary from city to city, even its most expensive cities are reasonable.
In Western Europe, Spain is the third most inexpensive place to live. This makes it a very popular place for Americans, British people and other Europeans to emigrate to.
While you may pay more for an apartment in the city centre of Madrid or Barcelona, many come furnished and have easy access to attractions. Monthly costs like groceries, dining out, and transportation are also affordable, keeping the overall cost of living low. Health care is also free – although you may choose to take out private health insurance to cover yourself.
The average wage in Spain is a little lower than in other Western European countries, so if you are working in Spain do be aware of this.
Many Spanish cities are very walkable, so it's easy to get around.
Spain has many great places to live
Not only is Spain very affordable, but you'll love the variety of places you can live. There is so much more than just its most famous cities. Each region of Spain is unique.
You'll find beautiful coastlines, impressive mountains, Celtic culture, idyllic farmland, and the Camino de Santiago in the north.
Southern Spain has a more substantial Moorish influence, vibrant music, tapas culture, and warm weather year-round.
If you want to live on the beach, the Costa Del Sol and Costa Blanca are immensely popular with ex-pats.
Fancy some island living? Try Palma de Mallorca or the beautiful coastal town of Santa Cruz Tenerife in the Canary Islands!
You'll also find stunning islands, inland plains, plenty of fascinating architecture, and lovely villages throughout the country.
How to find accommodation when moving to Spain
Finding a place to live isn't too complicated in most of Spain.
It is usually a matter of using a rental listing website like Fotocasa or idealista to find listings and then reaching out to the landlord.
Make sure you tour the apartment first before agreeing to anything to ensure it is what you expect. Some apartments don't have air conditioning, so make sure that you are fully aware of what you are getting before you sign anything.
You can also use an Inmobiliaria (real estate agency) to help you if you're looking to purchase a house. These agents can walk you through the process so that you're completing the appropriate steps.
Spain's wifi hotspots
The wifi connection in Spain will depend on where you live. In major cities like Barcelona or Madrid, you can easily find public wifi.
These cities also have many cafés that will let you use the wifi while you work as long as you purchase something.
Additionally, these major destinations also have shared workspaces people can use to work remotely.
Outside of the largest cities, public wifi might not be as easily accessible. However, you'll still find it available in many cafés and libraries.
Spain is a very social country
If you want to make friends while living in Spain, you shouldn't have too much of an issue.
Generally, Spanish culture is very social and communal.
People enjoy going out and spending time with friends in cafés, bars, parks, and other areas.
Recreational activities like paddle tennis, rollerblading, and hiking are also popular.
You can meet people in any one of those places or through language exchanges (intercambios). These intercambios are mixers that are part social, part educational.
It's also easy to meet people through social media and apps.
It's a good idea to practice your Spanish!
Spanish people speak varying levels of English – some are fluent while others don't speak a word. There is definitely a lower level of English here than in other European countries, such as Germany and Scandanavia.
The good news is that even if you don't have an ear for foreign languages, it is easy to pick up some Spanish. It is one of the most popular languages to learn in the world for a reason!
Permanent residents should have a particular interest in speaking Spanish, but it is highly recommended to learn at least a little of the language even if you are only moving to Spain temporarily.
You'll eat well in Spain
Spain has a diverse food culture that you'll love. Each region has different specialties.
There is a strong emphasis on local cuisine and using regional products.
Spanish food is relatively simple. Most dishes do not have strong spices, but they use the freshest quality ingredients.
You'll find delicious cheese, cured meats, olive oil, seafood, coffee, bread, and other delights in Spain.
Here, you can enjoy restaurants with a set menu for lunch and tapas and drinks throughout the evening.
Things happen later in Spain
Something to note about daily life in Spain is that it is on a different timetable from most of the world. As a result, things tend to happen a little later than most people expect.
Breakfast is typically at the same time in the morning, but lunch can be as late as 2-3 pm, and dinner can be as late as 9-11 pm. Sometimes, restaurants won't even open for dinner until 8 pm.
Those who enjoy the nightlife scene will find that many bars won't be lively until after 3 am.
Morning people may struggle a little more in Spain than night owls!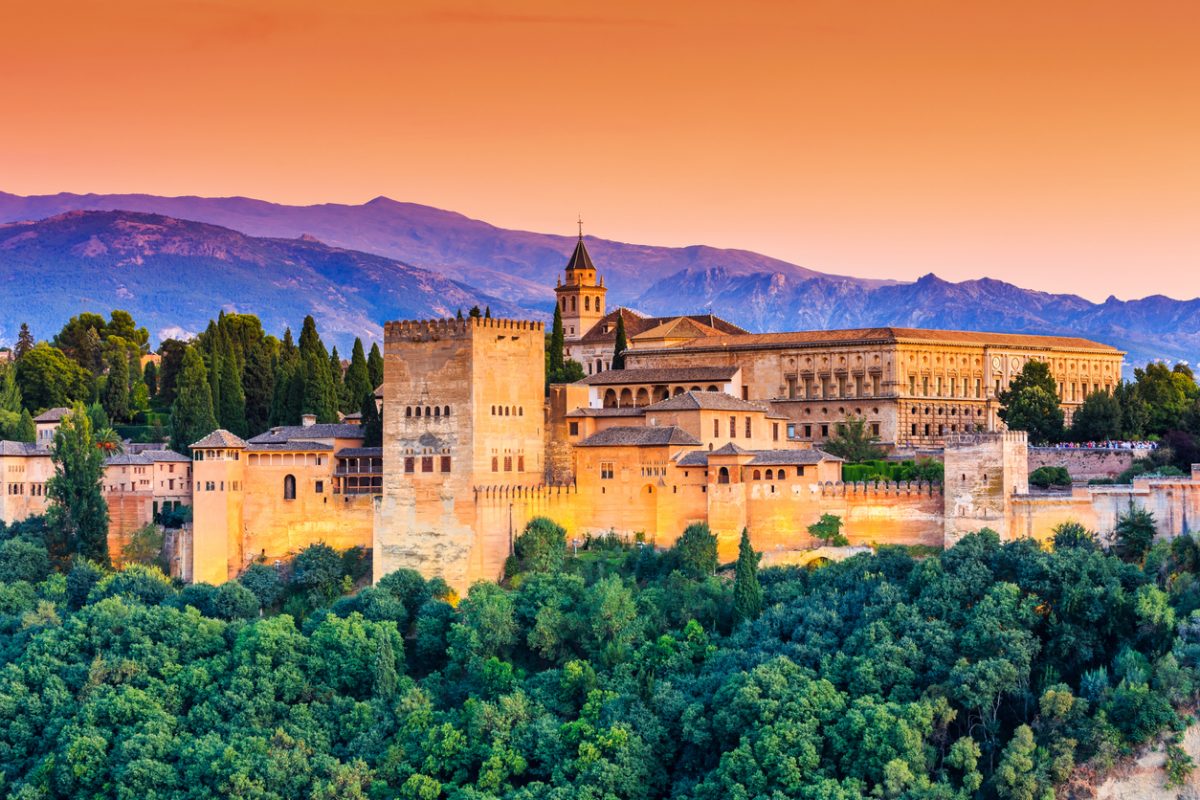 Life will slow down when you live in Spain
Something particularly noticeable in Spain is the relaxed lifestyle.
Time seems to slow down when you live there, even in the city centre of Madrid!
This change might be positive or challenging, depending on how you view it.
On the one hand, no one seems to be in a rush to do anything. People in Spain generally focus less on achieving life milestones by a certain age or squeezing as much as possible into a day.
On the other hand, some may find loose schedules and mid-afternoon business closures to be difficult adjustments.
Spain is a generally very safe country
One striking thing about Spain is how safe it is generally. Overall, the risks are very low. Most Spanish residents live there without incident.
Of course, make sure you are always vigilant and aware of your surroundings, as things can happen anywhere.
Violent crimes, murder, and muggings are infrequent. However, pickpocketing and scams are significant concerns, but it is rarely dangerous.
Spain typically doesn't have substantial issues with natural disasters or weather.
While there haven't been any recent terrorist attacks, they have happened in the past.
Public transportation is outstanding in Spain
Public transport is exceptional in Spain.
There are many options for people living there.
Even the most remote towns in Spain have bus connections from other larger destinations.
Cities in Spain have excellent bus, train, and cheap flights between them.
To get around each destination, you can either take the local metro system or walk.
The biggest cities also have public bike rental stations scattered throughout the city.
You can save a lot of money in Spain on transportation because you won't need a car, and transit passes are a great value.
Walking and using public transit is also more sustainable for the planet!
Traveling is a breeze in Spain
Since Spain has excellent transportation options, it's easy to see the rest of the country and the world.
It's a great country to escape for day trips or weekend getaways, whether you want to visit its incredible sandy beaches of the Costa Del Sol or fascinating historic cities like Granada and Seville!
Since there are so many efficient, reliable, and affordable transportation options, you can explore new places frequently.
You don't need anyone to drop you off or pick you up from the airport. All of them have public transit options that will take you there or set taxi rates.
Are you ready to move to Spain?
Whether you are in Barcelona or Granada, Palma de Mallorca or the Costa del Sol, living in Spain is a unique experience that so many people love. Those who move there find a high-quality but affordable lifestyle and friendly people.
With so many diverse places, you'll find your niche there. It is one of the few places in the world where you can experience such a fulfilling lifestyle.
About the Author
Kelsey Toyoda is a freelance writer and international education specialist who studied and taught abroad in Spain. When not working to send students abroad, she loves to brush up on her Spanish skills and find local hidden gems.