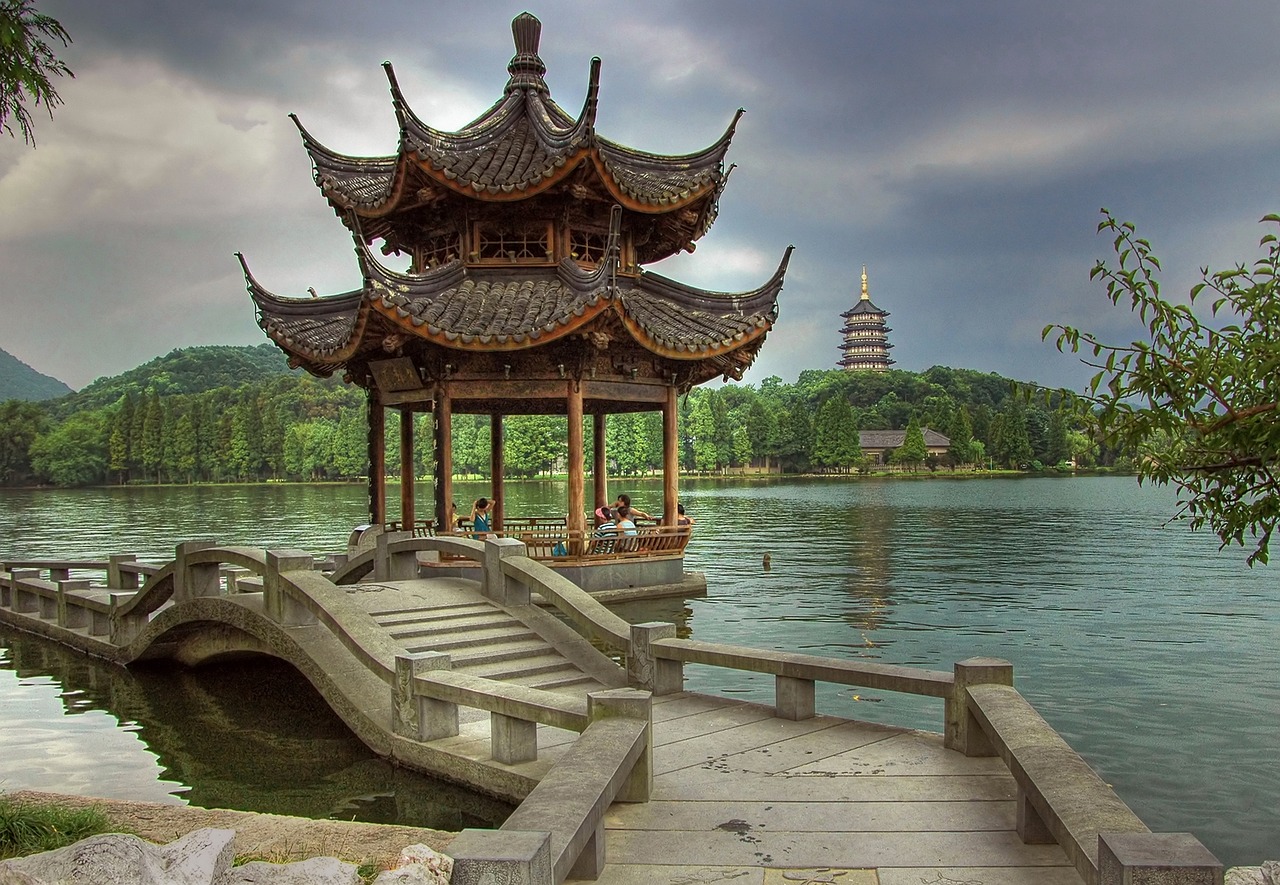 The Top 20 Places to Visit in China
China: it's a country of legend and enigma, brimming with possibly the most dynamic history of any country in the world. It only opened up to outside tourism in the late 1970s, and to this day still sees relatively few international tourists when compared to other Asian countries. So where are the top 20 places to visit in China? After Beijing and Shanghai, what are the best places to visit in this colossal country?
In my opinion, there's really nowhere as compelling as China. Whether you travel for history, nature, cities, or beaches – there's something for you in the world's most populated country. Travel in China is an extraordinary adventure; and a very humbling experience, as it will make you look on the world from an entirely new perspective.
If you're planning on venturing to China, you'll probably be wondering what the top 20 places to visit in China are. This list will show you some of the best bucket-list destinations in China, whether they be huge cities, sprawling national parks, ancient towns or mountains.
Also, just FYI – you might think that China is somewhere difficult to visit where you have to obtain an expensive visa to set foot in. Well, you're kind of right, but there is a way to visit China without a visa; if you book a multi-day layover (up to 3 days in participating cities), you don't need a visa! So these places to visit in China have just got a lot more accessible!
The Top 20 Places to Visit in China: A Complete List
Beijing
No visit to China would be complete without a trip to Beijing, the capital of the nation and one of the most important cultural hubs of the country.  Visit Beijing to enjoy its rich history and culture; found all over the city, from the Forbidden City and the Temple of Heaven to its Olympic Stadium and art district.
Learn about Chinese history in the many  Beijing museums which give you an insight into this complex and intriguing nation, and of course, enjoy the rich cuisine of the capital at some of the street food stands and restaurants in the city. Once you've seen all of the highlights, there are some more off-beat activities in Beijing as well. With its huge international airport that services destinations in all corners of the globe, Beijing is a great place to fly into and begin any China trip!
The Great Wall
The Great Wall is a mesmerising architectural feat, stretching over 21,000 kilometres; it spans from near the North Korean border to Gansu province. There are lots of points from which it can be visited; most popular, best preserved and easily accessible are Mutianyu and Badaling, but other spots to visit from Beijing are Jiankou (where you can camp on the wall!) and Jinshilang.
And of course, you're not limited to visiting the Great Wall from the country's capital – other spots where you could reach the wall are Hushan (by the North Korean border), the Overhanging Great Wall in Jiayuguan or the Yanmen Pass in Shanxi.
Pingyao
The medieval city of Pingyao is a completely unique place to visit – it is unlike any other city in the country. It was the old banking centre of China; visitors can see old vaults and abacuses used to count money on! There are also historic buildings, preserved courtyards and a city wall to climb and enjoy a spectacular vantage point over the ancient metropolis.
As well as exploring the beautiful city, there's amazing food – such as Pingyao pancakes – and plenty of temples and other attractions. Conveniently located between Beijing and Xi'an, it's a perfect place to visit that not so many travellers make it to.
Harbin
The best time of year to visit Harbin, located near China's border with Russia, is without a doubt during its winter ice festival. This takes place in January every year and is absolutely mesmerising, with ice sculptures all over the city and a fantastic atmosphere.
But even if you can't visit Harbin during this time of year, it's still worth checking out for the unique Chinese/ Russian influence, the barbecues that line the streets and the permanent ice hall exhibition.
Xi'an
Situated at the start of the Silk Road, Xi'an is a wonderful merge of eastern and western Chinese cultures. The city presents this in the fusion of Islam and Buddhism with the city walls; the Muslim Quarter houses a mosque and some of the best street food in China, yet there are many Buddhist temples – the most famous of which is Big Goose Pagoda.
Xi'an is the launching pad for the nearby terracotta warriors; and of course, there is a rich history throughout the city – it was one of the ancient capitals of China, after all! Popular things to do within Xi'an are to walk the city walls (which can be walked or cycled), explore the Muslim Quarter and visit the mosques and temples within the city. It is also in close proximity to Huashan, considered the most dangerous mountain in China. Xi'an is about 13 hours from Beijing on a regular train, or from just 4.5 hours away on a high-speed bullet train.
Kashgar
You'll have to go a little out of the way to tick this one off your China bucket list – but Kashgar, located in the Xinjiang Province, is a fascinating city that shows a completely different side to China. Situated in the western Xinjiang province, Kashgar will make you realise how much diversity of culture there is in this country.
The city is home to markets with Silk Road history, mosques, and desert, and is a gateway to the Karakorum Highway and Central Asia. Partner this with unique food and minority cultures, and Kashgar is undoubtedly one of the most unique places to visit in China.
Hohhot
The capital of Inner Mongolia, Hohhot is a fantastic place to visit for those who want to experience nomadic culture and the terrain of Mongolia without having to get a separate visa for Mongolia. Visit gorgeous grasslands, the typical scenery of the area which can be seen on day or multi-day trips from Hohhot and experience unqiue sceneries and authentic Mongolian hospitality. Once you're back in the city, you can enjoy its unique features; there is a Muslim community in the city, as well as other ethnic minorities. Taking a train from Hohhot to Beijing takes between six and nine hours.
Shanghai
Shanghai, with its modern skyline and famous river, is appealing in a different way than most Chinese cities. There is a rich history here that is quite unlike any other Chinese city – Shanghai enjoys a strong European influence, including a French Concession and various British impacts.
You'll never be bored in dynamic Shanghai; from its glittering Bund to its thriving restaurant, bar and arts scenes, there's so much to explore in this booming city. Highlights include the Oriental Pearl TV Tower,  Nanjing Road and the traditional Yu Garden.
Shanghai is also a perfect springboard for some of the amazing national parks, towns and cities in the area, including Huangshan (Yellow Mountain) and the water town of Zhouzhang; known as 'The Venice of China' – which also features on this China tourist attractions list. Shanghai has a huge international airport, and can also be reached by rail from most cities.
Hangzhou
A city steeped in history and beautiful culture, it is no wonder why Hangzhou is one of the most popular tourist cities in China. With beautiful scenes like a gorgeous lake, eloquent temples and authentic Chinese tea, Hangzhou is probably one of the most quintessentially Chinese cities you can visit.
Described by Marco Polo as 'Paradise on Earth', visiting Hangzhou will remind you of a more traditional Chinese culture than is demonstrated in Bejing and Shanghai. If you're debating whether Hangzhou is worth visiting, know that it is easy to reach from Shanghai, even if it is just for a day trip.  Hangzhou is just 200km from China's largest city, and the shortest high-speed trains make the journey in only 45 minutes!
Nanjing
It used to be the capital of the south of China; Nanjing is a fascinating city which blends the old and new. This is represented in the ancient city walls as well as the booming shops and industrial areas of the city. However, in its more recent history, it has been the site of some dark history.
The Nanjing Massacre, which was one of the bloodiest events of the Japanese occupation of Manchuria, is commemorated at the Nanjing Massacre Memorial. It is well worth visiting this city just to learn about the event; it is vital that travellers know about these things to get a real understanding of the country.
Chengdu

Spice is nice in Chengdu! Travellers visit to see pandas (although I wasn't sure about the ethics of the Chengdu panda base) but stay for the incredibly spicy hotpots and other delicious foods. If you're not into getting your socks blown off with extreme spice levels, other things to do in Chengdu include browsing the many pagodas, temples and laneways of this Chinese city.
It is also a gateway to other incredible parts of Sichuan, including nearby Leshan and the Giant Buddha, the great nature spot of Mount Emei and autonomous parts of Tibet. Chengdu is very well connected to Shanghai, Beijing and south China by rail links.
Yangtze River
The longest river in Asia and the third largest in the world, the Yangtze is home to some spectacular scenes and an amazing amount of history. The river basin drains one fifth of the land area of the entire country; and it stretches from Qinghai in the west to Shanghai in the east. Its most famous attractions are the Three River Gorges; you can take a cruise from Chongqing to admire them. Chongqing is well connected to most major cities in China by rail.
Jiuzhaigou
Juizhaigou is one of those unbelievably beautiful spots that are difficult to sum up into words. These multi-tiered colourful waterfalls don't look like they can be real, but rest assured that they very much are and are available for tourism, despite being undiscovered until 1972.
Juizhaigou is on the edge of the Tibetan plateau, and culturally, is part of Tibet – but you won't need separate visa to visit the area and national park. Expect prayer flags, yaks, stunning temples and scenes like the photographed above! It's a bit of a hair-raising adventure to reach Juizhaigou –  it is located 10 hours by bus from Chengdu on some rough mountainous roads – but it is well worth it.
Note – Jiuzhai Valley has only just reopened to visitors after the August 2017 earthquake. Parts of the park may be limited for visitors and the number of travellers each day is restricted. make sure to check current restrictions before travelling there!
Kunming
Located in the South West of China, about six hours by train from the border with Vietnam, Kunming has a unique fusion of Han Chinese culture with Tibetan influences. Known as 'The City of Eternal Spring', Kunming is home to beautiful temples and parks, and has wonderful surrounding nature.
Check out the Stone Forest in Shilin – an easy day trip from Kunming – or the rice terraces to the south and the red fields in the north. Or catch a train or bus to the historic old town of Dali, a truly unique place in China.  Yunnan is a beautiful province, and Kunming is fantastic to use as a base to explore. You can reach Kunming easily from Chengdu and from other cities in China by long-distance train; it is also only a 6 hour journey to Hekou, which is the border town with Lao Cai in Vietnam.
Shangri La
It's said to be the Shangri La featured in the novel 'Lost Horizon' by James Hilton; Shangri La is located on the edge of Tibet in the Yunnan Province. It was originally called Zhongdian, but renamed itself for tourism purposes. Things to do include Ganden Sumtseling Gompa, a Tibetan Monastery on the outskirts of the town, various other temples and the unique atmosphere of Sifang Jie in the heart of the town.
Shangri La is located only 160 kilometres from the Tibetan border, and Tibetan visas can be arranged in the town. To reach the magical Shangri La, take a 4-5 hour bus ride from Lijang. The scenery is spectacular and the views unmissable, but remember to pack some pills if you're prone to travel sickness!
Lhasa
You'll need to visit this one on a tour, but it's well worth it; Lhasa is the capital of Tibet, an autonomous region of China. Lhasa is famed for beautiful scenery and a copmletely unique atmosphere. It's somewhere completely unspoilt by consumerism and pollution, and sits amongst some of the most spectacular mountains in the world.
Lhasa isn't the easiest place to visit in China – you'll have to apply for a Tibet travel permit and then organise your train or plane to the capital. Beware if you fly in; you'll likely suffer altitude sickness as Lhasa sits at 3,656 metres.
Zhouzhuang
Known as the 'Venice of China', Zhouzhuang is the country's oldest water town. All houses are built on the river, and each has its own port. It's a really pleasant place to just meander around the streets, but there are also plenty of old buildings and bridges to check out; including the twin Shide and Yong'an Bridges. The buildings date from the Ming and Qing dynasties, so there is plenty to admire here!
Yangshuo
Geographically and culturally very similar to South East Asia, Guilin is probably most famous for the nearby Li River, which is featured on the 20 yuan note. Yangshuo is the best spot to cruise the Li River; boat tours take you around some of the best scenery and to the town itself. Within Yangshuo you can go cycling, take a Tai Chi or cooking class, or if you want to head back to the river you can bamboo raft past the town. Yangshou is a  1 – 2 hour bus journey from Guilin.
Longsheng
Another side trip from Guilin, the Longsheng Rice Terraces are a must-see. The green paddy fields are spectacular, and hikes in the area can take you around the fields and through local towns, each with their own distinct culture. Tours are offered to the Longsheng area, but it's very easy to visit them independently from Guilin.  They lie around a three hour bus journey away from the city and can be done as a day trip or overnight stay.
Hong Kong
Hong Kong is and isn't part of China; you need to go through a border crossing to get there, and you'll notice some stark differences between the two. Hong Kong also has much more relaxed visa restrictions than China, meaning that most nationalities can visit the city visa-free.
The city and surrounding area are unique places to visit, and they're great to see another side of Chinese culture. Highlights include the Big Buddha, Victoria Peak, exploring the Tsim Sha Tsui area and lots of shops, restaurants and nightlife.  If you're after a real adventure, stay in a hostel in Chungking Mansions and enjoy the amazing Indian food on the ground floor – a Hong Kong highlight for me!
China Travel Tips – Other China Articles to Read
Pin Me!!