My name's Claire, and I'm a 25-year-old explorer with a desire to see the world.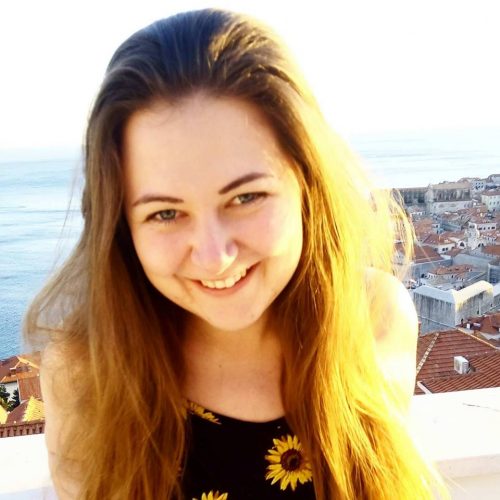 My wanderlust started at a young age, and has only grown; I'm obsessed with planning trips, working out how I'm going to be able to afford them, and then getting away and doing them. I'm a planner by nature, and there's nothing I love more than creating an itinerary based on what I've read about a place.
But, a couple of years back, I started getting more and more into sustainability. This is when I hit a bump in the road; lots of things I read hinted at how damaging travel could be for both the environment and local cultures.
WAIT.
There had to be a way I could work out compromising the two. To find a way we could explore and see the world, while living sustainably.
So, I set about re-organizing the way I travelled and indeed, my life. I started to make a lot of different choices in my home life, while planning what I'd do to help both the environment and local cultures when abroad.
I put this into practice on a backpacking trip around China, where I lived as locally as possible and travelled by trains throughout the country; but when I got to Australia, my love for overlanding really kicked off.
A year later and I've been to all states but one (I never made it to the ACT…), worked out a way to minimize the impact that I have on the environment and had as many cultural experiences as possible – both modern Australian and Aboriginal.
This blog shares these stories. It's a platform to help you understand the importance of travelling sustainably with stories about local cultures and customs to watch out for. I feel like the world is so accessible, and it's easy to see it and not wreck it as long as we travel in a certain way. That's what Claire's Footsteps is all about; making almost anywhere on the globe easy for you to explore, in a sustainable way.
Where am I off to next?
As mentioned, I have spent a lot of time in Australia over the last two years, and it's a very special place for me. Even though I've seen nearly all of it, there's still more I want to explore, and I'm sure it won't be too long before I'm back once again in the land Down Under.
I spent the first part of 2018 back home in the UK; so there's quite a few very British posts in the pipeline. I then spent a stint in Asia visiting Vietnam, Thailand and China – and now I've moved to Mexico!
Where to begin?
If you're looking for an itinerary for an overland adventure, I've got you covered. I publish both my own and others' itineraries to try and inspire more people to take to the road. I also have packing lists, eco-travel articles and of course, lots of destination-specific articles about most places I've travelled to. Check out the links below to go to a category, or visit my destination page to start exploring!
Why follow me
If you're interested in travelling sustainably, this blog's for you. If you like awful jokes, this blog's also for you. I like to have fun with my writing; but I also like to convey serious matters and important issues.
But my overall aim is to create a community of people who love this world so much, they want to both explore as much as possible and carry on preserving the environment and cultures while doing so.
If that sounds like you – even if you're only just starting to think about this kind of thing – then please follow along, drop me a message, and get involved in the community at Claire's Footsteps. We'll save the world one day, promise!
Oh… and how do you afford to travel all the time?
I get this question A LOT. I'm not a rich kid, and I have never won the lottery. If I'm honest, I make a lot of sacrifices. Whether that be not buying new clothes for a year or sacrificing on the need to sleep because I'm awake all night working on freelance projects; my life is kind of different to a lot of girls in their mid-twenties.
I make a living doing freelance writing, and right now I make a bit of side income from affiliate marketing and adverts on this blog. I'm hoping to move into a position where I'm making the bulk of my money from this website.
I do travel differently than most – and meeting deadlines when I'm in the middle of the Australian outback or on a 44-hour train journey in China has proved to be very stressful – but I wouldn't change it for the world.
About Claire
I guess, if you've read this far, you might actually want to know a little about Claire, right? 🙂 I'm originally from South London, but spent my early adult years studying and working in the wonderful city of Bristol – and by the way, I haven't yet found a city that I like better than this gem in South West England. I studied English Literature at university, then I did an internship in wedding writing to get some writing experience. I quickly learnt that the wedding industry and working a 9-5 weren't for me, and I left to go travelling the next year. And I'm still going, making it work by freelance writing and this blog; I've got no plans of stopping any time soon.
When I'm not writing, seeing somewhere new or doing the many other things that are part of running this website, I love nothing more than sitting down with a good book (modern history books and travelogues are the top floaters of my boat). I also like to run, cook, think about the meaning of life, drink wine and eat olives (sometimes I do the latter four at the same time).
Do drop me a line and tell me a bit about you – I love to hear stories!